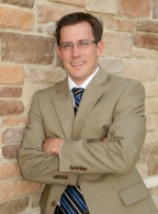 Any so-called regulatory burden is nothing compared to the tremendous emotional, physical and financial burdens that individual victims and their families face after a truck accident causes catastrophic injuries or claims the life of a loved one.
Houston, Texas (PRWEB) October 17, 2011
With political pressure building to stop the U.S. Department of Transportation from cutting the hours truck drivers can spend on the road, Houston trucking accident attorney Brad T. Wyly says it's important to focus on public safety.
"We can't let politics and trucking companies' fears about their profits overshadow the main concern, and that's getting fatigued truck drivers off the roads and protecting innocent motorists," says Wyly, whose Houston personal injury law firm represents truck accident victims throughout Houston, Beaumont, Harris County and areas across the state of Texas.
In recent weeks, top Republican leaders – U.S. House Speaker John Boehner (Ohio), House Majority Leader Eric Cantor (Virginia) and Houston Transportation and Infrastructure Committee chair John Mica (Florida) – have written letters to the White House in a bid to get the DOT to withdraw proposed changes to the Federal Motor Carrier Safety Administration's hours-of-service regulations, according to a report in the Journal of Commerce.
The hours-of-service regulations limit the hours that drivers of commercial motor vehicles – also called CMVs, tractor-trailers, 18-wheelers and semis – can spend behind the wheel.
Among the proposed revisions to the FMCSA rules are:

Cutting driving time within a 24-hour period from 11 hours to 10;
Limiting drivers to one 34-hour restart within a seven-day period and requiring all 34-hour restarts to include two periods between midnight and 6 a.m.; and
Forcing truckers to take at least one 30-minute break after being on duty for seven hours and a total of one hour of breaks within any 14-16-hour driving window.
Critics claim the changes would force companies to hire more drivers in order to meet delivery deadlines, which would in turn lead to road congestion, traffic delays and financial burdens – especially on small commercial carriers. According to the Journal of Commerce, Boehner and Cantor wrote that the changes would lead to "$1 billion in regulatory burden."
The final revisions are set to be published October 28.
"Any so-called regulatory burden is nothing compared to the tremendous emotional, physical and financial burdens that individual victims and their families face after a truck accident causes catastrophic injuries or claims the life of a loved one," Wyly says. "Numerous studies have shown the link between drowsy driving and truck crashes, and the connection between fatigue and accidents is also a matter of common sense. We need to do whatever we can to reduce these accidents."
According to the National Highway Traffic Safety Administration, more than 1,500 Americans are killed each year and more than 100,000 accidents occur due to fatigued driving.
"Driving while tired is especially dangerous when it involves mammoth, 80,000-pound tractor-trailers that are usually traveling at high speeds," Wyly says.
In Texas, trucking accidents are a particular concern. The most recent NHTSA statistics show that 421 people died in truck crashes on Texas roads in 2008, accounting for 10.4 percent of the nation's fatal truck accidents.
"The best way to prevent these tragedies is to establish rules that discourage fatigued driving and penalize truckers who drive for long stretches without adequate rest," Wyly says. "That's why our law firm has strongly supported changes to the regulations.
"Unfortunately, too many truckers and trucking companies will ignore the rules regardless of how lenient or strict they are, and this reckless conduct leads to people being injured or killed in tractor-trailer wrecks," Wyly says.
Although legal remedies are available for Texas truck accident victims, reviewing regulations and preserving and collecting evidence can be difficult, especially when one is dealing with a serious injury or the grief that comes with losing a family member, the Houston lawyer says.
"An attorney becomes an invaluable resource at that point," Wyly says. "Victims and families need to focus on rebuilding their lives and let an experienced lawyer do the heavy lifting."
About Wyly Law Firm, P.C.
The Wyly Law Firm, P.C., is a Houston law firm that represents personal injury victims, including those injured in car, truck, motorcycle, bicycle or pedestrian accidents, throughout Houston and surrounding communities, including Harris County, Baytown, Pasadena, Galveston, Beaumont, Bellaire, Cloverleaf, Spring Valley, Missouri City, Aldine and Jersey City. The firm also handles insurance disputes and business law issues and cases.
Attorney Brad T. Wyly, the firm's founder, is a skilled negotiator and lawyer. Wyly has extensive experience in personal injury cases, including claims involving complex accidents, catastrophic injuries and wrongful deaths. He has been named a Rising Star in Law & Politics magazine. To contact Wyly Law Firm, P.C., call (713) 574-7034 or use the firm's online form.
###