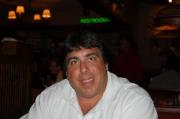 RMVH Texas Unveils New Vacation Rental Reservation System
Austin,Texas (PRWEB) November 07, 2012
The new reservation system not only calculates the taxes, insurance, and totals everything.This makes it very convenient for reservations as it is attached to all of the listings at no extra charge. The company Rent My Vacation Home.com is owned by vacation rental owners who receive a free month and then pay only $16 per month.Vacation Homeowners can stop the billing at any time as they get enough rentals and then come back and reactivate their listing.
Vacation homeowners no longer have to spend thousands of dollars to advertise their vacation homes, they can do so with other vacation homeowners on the national network of 83 websites. With one form the vacationer can list his home on all 83 web sites with reservations and insurance.
The reservation system is modeled after Holiday Inn and Marriott, those systems enjoy the ease-of-use of the new RMVH Texas reservation credit card system. With one form vacation homeowners can list their home on 83 websites and offices throughout the United States.
With the backing of national syndicated Rent My Vacation Home.com, RMVHTexas.com in Austin is growing rapidly as sales are up for the franchise over 40% the past two years. Rent My Vacation Home.com is cutting into all major business in the vacation rental market by gaining market share from other companies who have hit the upper limit of where they can go with vacation rentals.
Many of these other companies are now turning overseas. Rent My Vacation Home.com is based in Washington DC and all of their offices are located in America.Rent My Vacation Home.com can be reched at 20915 Quince Court, Callaway, MD. 20620.Phone 1-800-699-7684 with an email address of info(at)rentmyvacationhome(dot)com and a website address of http://www.rentmyvacationhome.com.
RMVHTexas in Austin is locally located and can be reached at 815-A Brazos Street, Austin Texas phone 512-879-6510.Type the letters RMVH in front of any state and then.com will find vacation rentals of Rent My Vacation Home.com.