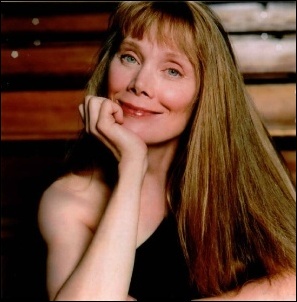 These honorees are some of our most treasured jewels and on behalf of all the people of Texas, I applaud you...you make us proud.
Ferndale, WA (PRWEB) February 8, 2007
Individual seat packages for ceremony and champagne and dessert reception are available, please call toll-free, 1-877-651-8282 or, locally, at 512-478-5289.
"The Texas Medal of Arts Awards are about Texas, a place unlike any other, simultaneously unique and diverse, vivid and subtle, deeply rooted in the past, but always on the cutting edge," said Governor Rick Perry. "These honorees are some of our most treasured jewels and on behalf of all the people of Texas, I applaud you...you make us proud."
Lt. Governor Dewhurst stated, "Through the arts, our lives are made more colorful, our minds are further challenged, and our appreciation for the infinite capacity of human expression grows deeper every day. I thank the 2007 Texas Medal of Arts Awards honorees for enriching the lives of all Texans, and for enhancing the culture of our state."
"The arts are an important component in the economic development of Texas, and support of the arts has been - and will continue to be - an extremely important objective of both the executive and legislative branches of the Texas state government. On behalf of the House of Representatives of the Great State of Texas, we add our heartfelt congratulations and thanks to this year's honorees," said Speaker of the House Tom Craddick.
The 2007 Medal of Arts Award winners and categories are:
Walter Cronkite, Lifetime Achievement
A sampling of Mr. Cronkite's assignments as anchor and correspondent for CBS News over five decades reads like a synopsis of American and world history. Raised in Houston and an alumnus of the University of Texas, Mr. Cronkite has covered virtually every major news event during his more than 65 years in journalism. Mr. Cronkite's accomplishments - both on-air and off - have won him acclaim and trust from journalism colleagues and the American public alike. In 1981, President Jimmy Carter presented Mr. Cronkite with the Presidential Medal of Freedom and in 1982, the National Association of Broadcasters honored him with its Distinguished Service Award - the industry's highest honor. Mr. Cronkite was inducted into the Academy of Television Arts and Sciences "Hall of Fame" in March 1985.
Sissy Spacek, Film/Television
Born in Quitman, Texas, Spacek made her first stage appearance at age six. From one of her initial film opportunities as Holly Sargis in Badlands (1973), Ms. Spacek built her career playing women of strength, conviction and substance. After proving her versatility as an actress in such films as Brian de Palma's Carrie (1976), and Robert Altman's Three Women (1977), Spacek earned critical praise, including the Academy Award for Best Actress, in the 1980 biopic Coal Miner's Daughter, about country singer Loretta Lynn. Spacek then starred in her husband, Jack Fisk's, directorial debut, Raggedy Man (1981), a period drama in which she played a divorced mother with two small children. Spacek garnered more Best Actress nods for her roles in Missing (1982), The River (1984), and Crimes of the Heart (1986). In 1990 she returned to the screen with The Long Walk Home and received much critical acclaim for her performance in The Straight Story (1999). In 2001, Spacek received her sixth career Oscar nomination for Best Actress for her role in the independent film In the Bedroom.
Ornette Coleman, Music
Born in Fort Worth, Ornette Coleman taught himself to play saxophone and formed his own band at age 14. Since the late 1950's, when he burst on the New York jazz scene with his legendary engagement at the Five Spot, Coleman has been teaching the world new ways of listening to music. His revolutionary musical ideas have been controversial, but today his enormous contribution to modern music is recognized throughout the world. In 1958, with the release of his debut album Something Else, it was clear that Coleman had ushered in a new era in jazz history. His music, freed from the prevailing conventions of harmony, rhythm, and melody, transformed the art form. From 1959 through the 1960's, Coleman released more than 20 critically acclaimed albums on the Atlantic and Blue Note labels, most now recognized as jazz classics. He also began writing string quartets, woodwind quintets, and symphonies based on his theory. Mr. Coleman has been granted a number of honorary doctorate degrees, the distinguished MacArthur Fellowship award (1994), and induction to the American Academy of Arts and Letters (1997). Mr. Coleman has been named one of the 2007 Grammy Lifetime Achievement Award recipients. His latest album, Sound Grammar, has been nominated for a Grammy for "Best Jazz Instrumental Album by an Individual or Group."
Sandra Brown, Literary Arts
Sandra Brown is the author of more than 50 New York Times bestsellers. A lifelong Texan, Ms. Brown was born in Waco, grew up in Fort Worth, and attended Texas Christian University. Her recent bestsellers include Ricochet (2006), Chill Factor (2005), White Hot (2004), Hello, Darkness (2003), The Crush (2002), Envy (2001), The Switch (2000), The Alibi (1999), Unspeakable (1998) and Fat Tuesday (1997). Ms. Brown's books now have 70 million copies in print worldwide, and her work has been translated into 33 languages. She has won numerous awards, including the American Business Women's Association's Distinguished Circle of Success, B'nai B'rith's Distinguished Literary Achievement Award, and the Romance Writers of America's Lifetime Achievement Award.
Jesus Moroles, Visual Arts
Mr. Moroles was born in Corpus Christi, received his Bachelor of Fine Arts from the University of North Texas, and currently lives in Rockport. After apprenticing under Luis Jimenez in 1978 and studying in Pietrasanta, Italy in 1979, he began creating a body of work that would gain him worldwide recognition and acclaim. His most visible public sculpture is "Lapstrake" (1987), a massive, 22-foot-tall, 64-ton work located across from the Museum of Modern Art in New York City. He received national attention with his inclusion in the landmark exhibition "Contemporary Hispanic Art in the United States," which was shown at major museums, such as The Smithsonian American Art Museum, The Dallas Museum of Art, Shanghai Art Museum, The Blanton Museum of Art, etc. Mr. Moroles' largest scale single work is the granite "Houston Police Officers Memorial," dedicated in November 1992. He has more than 2,000 works in place in China, Egypt, France, Italy, Japan, Switzerland and the U.S., in museum, corporate, public and private collections. Among his distinctions, Mr. Moroles is a member of the Board of the Smithsonian American Art Museum in Washington, DC.
Judith Ivey, Theatre
Born in El Paso, Judith Ivey has received numerous honors and recognition for her extensive work in television, film, and stage. She is the recipient of the Tony Award and Drama Desk Award for her featured actress roles in Steaming (1983) and Hurlyburly (1985), and the Obie Award for her performance in The Moonshot Tape (1993). Most recently she was honored with the 2004 Sydney Kingsley-Madge Evans Award from the Dramatists' Guild and has been inducted into the Texas Film Hall of Fame. Some of her film credits include Brighton Beach Memoirs (1986), The Devil's Advocate (1997), Washington Square (1997), Mystery, Alaska (1999), and Flags of Our Fathers (2006). Ms. Ivey starred in four TV series, the most memorable being Designing Women. She was nominated for an Emmy Award for her performance in Hallmark's What the Deaf Man Heard (1997). Her directing credits include Southern Comforts at Primary Stages in New York City, Bad Dates at the Northlight Repertory Theatre in Chicago, the acclaimed Steel Magnolias at Houston's Alley Theatre, and More at the off-Broadway Union Square Theatre and the Falcon Theatre in Los Angeles. During the 2006-2007 theater season, Ms. Ivey has been touring the US while starring in the one-woman show, Irene O'Garden's Woman on Fire.
Bill Wittliff, Media/Multi-Media
Bill Wittliff's accomplishments in the fields of art, literature and film making are truly breathtaking. Born in Taft and based in Austin, he has had a distinguished career as photographer, film producer, director, publisher and screenwriter. Mr. Wittliff is a member of the Academy of Motion Picture Arts & Sciences, a past board member of the Sundance Institute, a board member of the Austin Film Festival and member of the Texas Philosophical Society. In the late 1980s, Wittliff wrote the teleplay and served as executive producer for the Emmy award-winning TV mini-series Lonesome Dove (1989). Previously, he had written scripts for the westerns Barbarosa (1982) and Red Headed Stranger (1986). His other film credits include The Black Stallion (1979), Country (1984), Legends of the Fall (1994), and The Perfect Storm (2000). As a photographer, Wittliff is best known for his photographs made on the set of Lonesome Dove. As filming began in March 1988 in Austin, he photographed cast members Robert Duvall, Tommy Lee Jones, Robert Urich, Danny Glover, Anjelica Huston, and Diane Lane in their various roles. One of Mr. Wittliff's photographs from the series, titled Gus on the Porch, remains the best-selling, single original photograph of the period. Mr. Wittliff's photographic relationship with Mexico began in 1969 when he made numerous trips to the vast El Rancho Tule in northern Mexico to photograph the vanishing culture of Mexican vaqueros as they worked cattle and horses. He continues to divide his time between Texas and Mexico and is intimately familiar with the history, culture, geography and spiritual beliefs on both sides of the border. More than 100 photographs appear in his recent book, La Vida Brinca (Life Jumps), published by UT Press in 2006.
Dr. Paul Baker, Arts Education
Director, teacher, dramatist, consultant, and innovator, Dr. Paul Baker has been instrumental in developing a new concept of theater over the course of his 60-year career. Born in Hereford, Dr. Baker has been referred to as "the most important man in the history of Texas Theater." A graduate of The School of Drama, Yale University, and the recipient of two Honorary Doctorates from Trinity University and Texas Christian University, Dr. Baker has traveled throughout the world in his quest for ideas about theater design and production. He has served as Chairman of Drama at both Baylor University (1939-1963) and Trinity University (1963-1978). He designed Baylor Theater (1941) and, in association with Arthur Rogers, also designed the Ruth Taylor Theater at Trinity University (1967). He is Founding Director of the Dallas Theater Center and Dallas Independent School District's Booker T. Washington School for the Performing and Visual Arts. Dr. Baker is the recipient of many awards for outstanding contributions to the arts, including The Rodgers and Hammerstein Award for Outstanding Theatrical Contributions in the Southwest, Texas Educational Theater Founder Award, and The Thomas De Gretani Award for Outstanding Service to American Theater. A published author, active director, and sought-after consultant, he now resides with his wife, Kitty, at their ranch in Waelder, Texas.
Alvin Ailey American Dance Theatre, Dance
Born in Rogers, Texas, Alvin Ailey was introduced to dance by performances of the Katherine Dunham Dance Company and the Ballet Russe de Monte Carlo. When Mr. Ailey began creating dance, he drew upon his "blood memories" of Texas, the blues, spirituals and gospel as inspiration, which resulted in the creation of his most popular and critically acclaimed work, Revelations. The Alvin Ailey American Dance Theater (AAADT) grew from the now fabled performance in March 1958, at the 92nd Street Young Men's Hebrew Association in New York. Led by Mr. Ailey and a group of young African-American modern dancers, that performance changed forever the perception of American dance. Although he created 79 ballets over his lifetime, Mr. Ailey maintained that his company was not exclusively a repository for his own work. Today, the company commissions new works while presenting important works from the past. In all, the Company has performed more than 200 works by more than 70 choreographers. Led by Artistic Director Judith Jamison since Mr. Ailey's death in 1989, AAADT has gone on to perform for an estimated 21 million people in 48 states and in 71 countries on six continents, including two historic residencies in South Africa. The company has earned a reputation as one of the most acclaimed international ambassadors of American culture, promoting the uniqueness of the African-American cultural experience and the preservation and enrichment of the American modern dance.
Sid W. Richardson Foundation, Foundation Arts Patrons
Mr. Edward P. Bass, president of the board of directors of the Sid W. Richardson Foundation, will accept the award for the Fort Worth-based organization founded in 1947 by his great uncle, Sid W. Richardson (1891 - 1959). Although Mr. Richardson's interests reached beyond Texas and his personal contacts were worldwide, he retained his utmost concern for the people of his home state. The foundation (http://www.sidrichardson.org) provides grants to nonprofit educational, health, human service, and cultural organizations in Texas to help them fulfill their missions.
Because of his love for Western art, Mr. Richardson became an avid collector of paintings of the Old West by Frederic Remington and Charles M. Russell. Today, these magnificent paintings are on permanent exhibit in the Sid Richardson Museum in Sundance Square in downtown Fort Worth. Supported by the foundation, the recently renovated museum (http://www.sidrichardsonmuseum.org) is open daily to the public free of charge. Since the museum's opening in 1982, nearly one million visitors from all 50 states and 68 countries have viewed its paintings.
Diana and Bill Hobby, Individual Arts Patrons
Businessman, educator, and enduring public servant, Bill Hobby and his wife Diana are avid supporters of the arts and provided the single largest contribution to the performing arts center in Houston that bares their name. Born in Houston, Mr. Hobby is former Texas Lieutenant Governor (1973-1991), president emeritus of the Texas Senate, and past president and executive editor of The Houston Post (1965-1983). Since 1983, he has served as chairman of Hobby Communications. He holds a number of honorary doctorates, association memberships, and directorships, including seats on the boards of Southwest Airlines (since 1990) and The Lyndon Baines Johnson Foundation (since 1998). He was chancellor for the University of Houston System (1995-1997) and a Sid Richardson Professor at the University of Texas LBJ School of Public Affairs (1990-1997). Since 1989, he has served as a Radoslav Tsanoff Professor for his alma mater Rice University. Diana Hobby graduated from Radcliffe College where she was named Phi Beta Kappa, and received her M.A. from Georgetown University. She taught school before her marriage to Bill in 1954, and worked as an editor for the U.S. Government while he was in the US Navy. She was book editor of The Houston Post from 1957 to 1971. She received her Ph.D. from Rice University in 1981, and retired in 1991 as associate editor of the University's Studies in English Literature.
Neiman Marcus, Corporate Arts Patrons
Neiman Marcus (http://www.neimanmarcus.com) is the premier retailer of luxury and designer merchandise in the United States and each location is dedicated to serving worthwhile causes and supporting the community where each store resides. Almost 100 years ago, the founders of Neiman Marcus were staunch believers in corporate philanthropy and supporting charities in the arts, education, and medicine, and have always been quick to lend their time, talent and treasures. Furthermore, Neiman Marcus' passion for the arts is not exclusive to art philanthropy. In 1951, Stanley Marcus purchased Mariposa, a large scale mobile by Alexander Calder, and with that the Neiman Marcus Art Collection was born. Neiman Marcus continues the tradition by selecting works of art which are suitable for each store environment, and works come from various cultures both by established and emerging artists. Burt Tansky, president and chief executive officer of the Neiman Marcus Group, Inc. will accept the award for the company.
A number of world-class companies, foundations and individuals from across Texas provide ongoing support for the Texas Medal of Arts Awards. AT&T has been a lead sponsor since the Awards' inception in 2001. Other major sponsors include Anheuser Busch Companies, Blue Bell Creameries, and Summit Alliance.
About TMAA
The Texas Medal of Arts Awards, the signature event of the Texas Cultural Trust Council since 2001, spotlights and celebrates the creative excellence, exemplary talents, and outstanding contributions by Texans in selected categories, ultimately featuring the best in Texas. The Awards honor citizens who have achieved greatness through their creative talents as well as those whose philanthropic generosity has opened doors to artistic opportunity for Texans of all ages. The Texas Medal of Arts Awards accents and exposes the power of the arts to our children's education, to the state's economy, and to the proud and special Texas culture. Past Award winners include: Van Cliburn (Lifetime Achievement), Tommy Lee Jones (Film), Willie Nelson (Music), Flaco and Santiago Jimenez (Folk Arts), Debbie Allen (Dance) in 2001; Glenna Goodacre (Visual Arts), Fess Parker (Film/Television) and Charlie Pride (Music) in 2003; and Phylicia Rashad (Television/Theater) and Lyle Lovett (Music), and Joe and Teresa Long (Individual Arts Patron) in 2005. The 2007 co-chairs for the Texas Medal of Arts Awards are Texas Cultural Trust board members, Debbie Montford and Aaronetta Pierce.
About The Texas Cultural Trust
Established in 1995, the Texas Cultural Trust is a 501(c)3 nonprofit organization that raises private dollars statewide to elevate the importance of art education and heighten arts awareness. The Texas Cultural Trust supports the programs of the Texas Commission on the Arts and other qualifying state agencies. In addition to the biannual Texas Medal of Arts Awards, some of the Trust's other programs include the Young Masters Scholarship Program, Adventures in the ARTS children's book, Texas Women for the Arts, and strata TX. Based in Austin, TX, the Texas Cultural Trust has Board of Director representation throughout the state, including in the cities of Abilene, Amarillo, Dallas, El Paso, Fort Worth, Houston, Kemah, Laredo, and San Antonio. For contact information, please visit http://www.txculturaltrust.org.