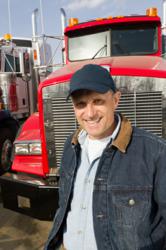 More and more employers are seeking to obtain driving records before hiring someone new,"According to Jeffrey Kellner, the president of 4SafeDrivers.com
Cartersville Georgia (PRWEB) September 14, 2011
4SafeDrivers.com, a company that provides employers with easy and affordable access to the driving records of prospective new hires, has seen a spike in business following new insights into the Texas trucking industry. According to a new report, trucking companies like Sentinel Transportation, which has locations all over the Lone Star State, are seeking to attract new truck drivers by increasing employee salaries and benefits packages. Along with the increase in benefits comes a raising of standards, however, as most trucking companies are now requiring to see Texas driving records for all new employees. Providing Texas driving records to employers is the primary service offered by 4SafeDrivers.com.
According to Jeffrey Kellner, the president of 4SafeDrivers.com, this trend from the Texas trucking industry is really a trend throughout the nation. "More and more employers are seeking to obtain driving records before hiring someone new," he observes. "Whether the employee is going to be operating a company-owned vehicle, driving to sales calls, or using company insurance, employers need to know that the candidate is responsible behind the wheel."
But while many employers understand the significance of obtaining employee driving records, they have a hard time seeing the efficiency. Kellner says that driving records can be obtained directly from the state, but this process can often be laborious, and includes many costs and fees. 4SafeDrivers.com obtains driving records with a minimum of hassle, and cuts out much of the cost. Kellner says it's "a great way for employers to maximize efficiency in their screening processes."
As for the trend among transportation companies, Kellner believes that is simply the direction in which human resources is headed. "Most industries are starting to see the connection between driving records and insurance rates," he notes. "Looking to obtain driving records is becoming a matter of standard practice."
This practice has led to a spike in business for 4SafeDrivers.com. The company, which provides background services in almost every state, has seen an especially high level of interest from employers in Texas. Kellner says the services of 4SafeDrivers.com are meant to streamline screening processes for employers, and to keep the associated costs as low as possible, ensuring that this new hiring trend is one that any company can afford to be a part of.
ABOUT:
4SafeDrivers.com is a premium website for employers and hiring managers to obtain pertinent background records about prospective employees, as well as to check their own files and records with a minimum of hurdles and fees. The site offers resources for obtaining driving and criminal records, social security history, worker's compensation records, and more, as well as for conducting drug screenings and investigating references.
An essential tool for employers in virtually any field, 4SafeDrivers.com can be reached at http://www.4SafeDrivers.com, or e-mailed at customerservices(at)4SafeDrivers(dot)com.
###