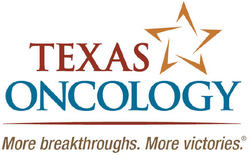 What a patient chooses to do as a result of the testing is an extremely personal decision. A genetic risk assessment provides the tools patients need to make informed decisions and an arsenal of options that could help them prevent cancer in the future
Austin, TX (PRWEB) September 19, 2008
Take a simple blood test and learn if you have a gene that predisposes you to cancer and could take steps to save your life. More than 30,000 people in Texas are undiagnosed with BRCA-1 or BRCA-2 gene mutations and a greater risk for developing cancer, primarily breast or ovarian cancer.
Genetic testing identifies whether an individual has an increased risk for certain types of cancer. While you don't inherit cancer, you can inherit a higher risk for developing it. Understanding potential risk factors can help patients make important decisions about their health. Detecting cancer early is one of the most important things people can do to protect their health and significantly increase the chances of successful outcomes.
"Texas Oncology's Hereditary Cancer Risk Assessment Program identifies patients who are at a higher risk of developing cancer because of an inherited mutated gene," said Dr. John Sandbach, a medical oncologist with Texas Oncology. "Based on the results, patients can make informed choices about decreasing their risk of dying from cancer through a combination of increased surveillance and preventative strategies."
In Texas, only 3 percent of people with a gene mutation are aware of their higher risk of developing cancer. While 5 to 10 percent of breast cancers are associated with inherited gene mutations, of that group, between 50 to 80 percent will develop cancer if appropriate preventative strategies are not implemented.
Increasingly, many patients who learn they have inherited a genetic abnormality are taking steps such as closer medical surveillance, drug/hormone therapy for prevention, or surgery to thwart the onset of cancer in the future. Identifying families with hereditary risks can help determine the risk of cancer for each individual family member, and it allows each person to take measures to help prevent the onset of cancer as well.
"This kind of knowledge is invaluable," said Dani Casper, a Texas Oncology patient. "One simple blood test can change the course of your life. Being aware of your risks allows you to make choices to fight cancer even before a diagnosis."
"What a patient chooses to do as a result of the testing is an extremely personal decision. A genetic risk assessment provides the tools patients need to make informed decisions and an arsenal of options that could help them prevent cancer in the future," said Sandbach.
About Hereditary Cancer Risk Assessment
Genetic testing is the analysis of human DNA to detect inheritable disease-related gene mutations that may increase the risk of certain cancers. It provides an in-depth cancer risk assessment for individuals with a significant personal and/or family history of cancer. An oncologist can help decide if testing is right for a person. In general, risk factors include:
• Cancer diagnosed at age 50 or younger
• Multiple types of cancer occur in one individual
• Cancer develops in paired organs (both kidneys, both breasts, both ovaries)
• Multiple family members with the same type of cancer
How Genetic Testing Works
•Medical History: A person first completes a personal and family medical history, along with a counseling session.
•Testing: A small blood sample is analyzed, looking for a change or mutation in the gene. While the lab test is very complex, only this blood sample is needed. Insurance companies may cover the cost of testing.

Counseling: Following the testing, the person receives comprehensive counseling based on the results of his or her test. For those who are found to have a gene mutation and a higher risk of cancer, options for next steps are discussed.
•Next Steps: Options can include closer medical surveillance, drug/hormone therapy for prevention, or surgery. A patient's choice is strictly a personal decision and genetic counseling and testing will provide them with the tools needed to make informed decisions.
With the federal Genetic Information Nondiscrimination Act of 2008, patients can be assured that insurance companies and employers are legally prohibited from using the results of a genetic test against them. Results of genetic testing are highly confidential and cannot be disclosed to health insurance companies or employers.
Texas Oncology's Hereditary Cancer Risk Assessment Program provides an in-depth cancer risk assessment for individuals with a strong personal and/or family history of cancer. Oncologists, physician's assistants, and nurse practitioners with advanced training in hereditary cancer risk assessment can help determine if you are a candidate for genetic testing and provide an individualized analysis to identify people at risk for hereditary cancer syndromes. Once testing is performed, these specialists provide patients with a comprehensive evaluation. For more information, go to http://www.TexasOncology.com or call (888) 864-ICAN (4226).
About Texas Oncology
Texas Oncology delivers high quality cancer care with leading-edge technology and the most advanced treatment options available today to help patients achieve "More breakthroughs. More victories." in their fight against cancer, right in their own communities. With more than 270 physicians and 90 total sites of service, Texas Oncology, a pioneer in community-based cancer care, is the largest independent oncology practice nationwide and provides care to more Texans with cancer than any other cancer care provider. In 2007, Texas Oncology treated more than 27,000 of the 95,310 patients diagnosed with cancer in Texas.
Texas Oncology patients are treated with today's most advanced, effective technologies, therapies, and treatments. Texas Oncology patients have the opportunity to take part in some of the most promising clinical trials in the nation for a broad range of cancers. In fact, Texas Oncology has played an integral role in gaining Food and Drug Administration (FDA) approval for 24 of the latest 30 cancer therapies.
Texas Oncology is a member of the US Oncology network, the nation's largest health-care services network devoted exclusively to cancer treatment and research. US Oncology is affiliated with more than 1,000 physicians practicing in more than 440 locations, including more than 90 cancer centers and radiation facilities in 39 states.
For more information, visit http://www.TexasOncology.com or call 1-888-864-I CAN (4226).
###