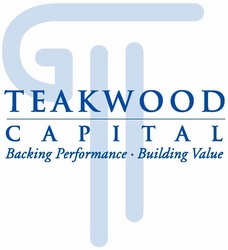 Manexa's business is growing rapidly. The slowing economy has increased the rate of adoption of online continuing education. Content producers need what Manexa has diligently developed over the last eight years. The company is delivering substantial reach, cost reduction and value to its business partners
Dallas, TX (Vocus) July 23, 2009
Teakwood Capital, a Dallas, Texas private equity firm, and Manexa's management team have partnered to purchase Manexa from prior shareholders in a management buyout transaction.
Manexa developed the leading Software as a Service (SaaS) platform used by state bar associations, banking associations, CPA associations, continuing education content producers, and corporations to store, catalog and deliver streaming and archived digital continuing education content. Today, 90% of the State Bar Associations in the United States rely on Manexa to deliver their continuing education to over 1 million members every month.
"Manexa's business is growing rapidly. The slowing economy has increased the rate of adoption of online continuing education. Content producers need what Manexa has diligently developed over the last eight years. The company is delivering substantial reach, cost reduction and value to its business partners," said Shawn Kelly, Managing Director of Teakwood Capital.
Manexa's platform allows its partners to offer an online catalog of live and archived files, including streaming webcasts, pre-recorded content, and MP3 and i-pod downloads. In addition, many companies are using Manexa's platform to broadcast live events to employees and customers over the Internet to reduce travel costs. The Company also has developed an extensive member management system which allows associations to manage member data, event registration, continuing education tracking and dues payment.
Manexa also operates LegalSpan, CPA Learn, and Bankers Ed.
Teakwood Capital, a Dallas, Texas private equity firm provides the resources and experience to support management teams in buying and building companies. The Firm invests equity capital primarily in businesses with under $3.0 million of EBITDA. Teakwood focuses on management buyouts as well as growth equity investments in companies in Texas and neighboring states.
###