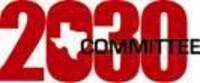 The Committee is pleased to offer the report to the public for review and comment
College Station, TX (Vocus) January 12, 2009
Today the 2030 Committee posted its draft Texas Transportation Needs Report on the Committee's website for public comment through the end of January. The Committee released a draft executive summary of the report to the Texas Transportation Commission in December, which estimates that meeting Texas' transportation needs between 2009 and 2030 will require $313 billion. The draft of the full report was completed this week.
The 2030 Committee is comprised of 12 Texas business and civic leaders appointed by Texas Transportation Commission Chair Deirdre Delisi last May to independently determine the fiscal requirements for the state's future transportation needs.
"The Committee is pleased to offer the report to the public for review and comment," said Dr. C. Michael Walton, chair of the Committee. "It is important that the citizens of Texas weigh in on the transportation needs and issues facing our state over the next two decades. Citizen input is critical to state leaders as they make transportation investment and policy decisions that will affect the state's economy and Texans' quality of life for many years to come."
During the development of the report last year, the Committee held public hearings in six Texas cities and solicited public comment via e-mail, postal mail and fax. In all, 175 individuals have already offered suggestions and comments, including 92 who testified in person during the public hearings.
The report provides a comprehensive analysis of estimated transportation needs, anticipated costs in 2008 dollars and resulting benefits from safeguarding the investment in existing highway transportation facilities (maintenance of pavements and bridges), urban mobility and rural mobility and safety. Although the timeframe of the report did not allow time for an in-depth analysis of all transportation modes, the report does include an overview of other transportation modes.
The Committee provided guidance and direction to a nationally renowned team of transportation experts who conducted the technical analysis. Team members are from the Texas Transportation Institute at The Texas A&M University System; the Center for Transportation Research at the University of Texas at Austin; and the University of Texas at San Antonio.
Following final report revisions based on the public comment period, the Texas Transportation Commission will vote on accepting the Committee's report at its February meeting.
Note: All figures included in the draft report are estimates for Commission review and public comment and subject to change in the final report.
To read and comment on the Texas Transportation Needs Report, visit http://texas2030committee.tamu.edu/.
For additional information, contact Rick Davenport, Texas Transportation Institute:
(979) 862-3763; r-davenport (at) tamu.edu.
###