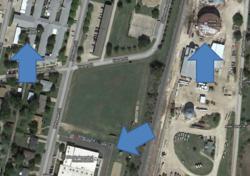 Los Angeles, CA (PRWEB) April 18, 2013
First Aid Global, LLC, a Southern California Safety Company, responds to today's CNN report, "Explosion hits fertilizer plant north of Waco, Texas".
"The fertilizer plant is located in West, Texas, in a residential area within 600 to 1000 feet from a nursing home and high school", says a First Aid Global spokesperson. "Many of us have no idea we live near potential bombs, and this disaster was especially bad because of the release of huge amounts of ammonia gas."
"When Anhydrous Ammonia combines with water in the eyes, nose, mouth and lungs it causes dehydration and severe burns," he goes on to say. "If you survive the initial blast, the only way to safely evacuate is to have the necessary respiratory protection, and that means our CBRN (chemical, biological, radiological, nuclear) Escape Hoods. They fit adults as well as children and automatically blow purified air into the hood when activated. We sell them on Amazon as well as our website ContagionSurvival.com."
"With forest fires, chemical explosions, flu pandemics and nuclear power plants looming over our communities, we need to consider the reality of our times and prepare our families for evacuations. My family has had respiratory equipment at our disposal for nearly 20 years now, and we hope that others begin to prepare as we have."
First Aid Global products can be found on Amazon or at their main website http://www.FirstAidGlobal.com.