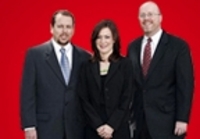 The life of the law has not been logic; it has been reason. Oliver Wendell Holmes
College Station, TX (PRWEB) May 23, 2010
Law questions and Texas legal documents are now a part of the 21st century with the launch of TexasLegalFormsOnline.com, an interactive, easy and fun site that lets consumers take control of the legal documents they need. Instead of paying hourly lawyer fees, TexasLegalFormsOnline.com users are able customize and personalize legal documents from start to finish with confidence it will be reviewed by a licensed lawyer and legally acceptable in a court of law. Launched by a lawyer firm with more years of industry experience, TexasLegalFormsOnline.com features cutting-edge legal documents technology and a vast library content on Texas law.
TexasLegalFormsOnline.com has a purpose to make simple legal documents affordable and attainable to all. An easy to navigate site allows customers to pick their document they need. Then a few simple questions on the exact issue help the attorney be sure that your ready made document will stand up in court on your behalf. TexasLegalFormsOnline.com has online payments and account information to make it easy and fast to get your needs met.
The site covers a multitude of areas about law. Tenants and landlords, making a will, divorce papers, name change, power of attorney, creating an LLC or corporation as well as family and elder care. Each section has information about the legal document and phone number for you to call if you have further questions.
For more information about TexasLegalFormsOnline.com, or to get started finding your legal documents quickly and easily, visit http://www.TexasLegalFormsOnline.com
# # #