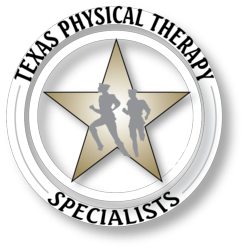 Texas Physical Therapy Specialists is honored to partner with EIM and Rocky Mountain University of Health Professions to launch this innovative, next-generation clinical education system
(PRWEB) January 30, 2012
Texas Physical Therapy Specialists (TexPTS) today announced that it is very pleased to partner with Evidence In Motion (EIM) and Rocky Mountain University of Health Professions to launch a progressive internship program for physical therapy clinical education. The new program, called the Clinical Excellence Network (CEN), is designed to standardize the curriculum, training, performance evaluation and development of physical therapists who have reached the clinical internship stage of their career. TexPTS is one of only six clinics in the nation to be selected for this dynamic program.
"EIM is excited to partner with clinics like Texas Physical Therapy Specialists that are on the cutting-edge of physical therapy," says EIM Principle Larry Benz, DPT, MBA. "They have a great reputation in the community and believe in our mission to raise the bar of academic standards for physical therapy internships."
Last week, TexPTS welcomed 8 physical therapy interns from Rocky Mountain University of Health Professions to their Austin and San Antonio clinics. The interns are assigned to the clinic for a period of one year. While at the clinic, the intern's training will be designed around actual patient interactions and a series of online courses. Upon successfully completing their internship, the interns will return to Rocky Mountain University to graduate with a Doctorate in Physical Therapy.
"Texas Physical Therapy Specialists is honored to partner with EIM and Rocky Mountain University of Health Professions to launch this innovative, next-generation clinical education system that will produce a pipeline of highly-skilled physical therapists," states Andrew Bennett PT, DPT, OCS, FAAOMPT president of TexPTS. "Better trained physical therapists using proven reliable treatments will result in improved patient outcomes. The long-term effect this program will have on healthcare is invaluable."
About Texas Physical Therapy Specialists:
Founded in 2005, Texas Physical Therapy Specialists (TexPTS) is a private physical therapy practice with locations throughout San Antonio, Austin, Georgetown and Tyler. Known for teaching and training physical therapists all over the US, TexPTS physical therapists pride themselves in being spine experts. They deliver hands-on physical therapy based on the newest research to achieve the best results for patients with bad backs, achy joints, wounded hands, and work injuries. TexPTS was voted Best Private Physical Therapy Practice in the U.S. in 2009 by their peers in the American Physical Therapy Association and has been recognized on the Inc. 500/5000 lists for the past three years. For more information visit TexPTS.com or the TexPTS Facebook page.
###