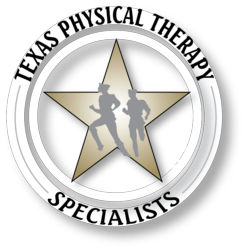 The role a physical therapist can play in relieving neck pain is now irrefutable
San Antonio, Texas (PRWEB) January 13, 2012
According to new research led by Gert Bronfort, vice president of research at the Wolfe-Harris Center for Clinical Studies at Northwestern Health Sciences University, physical therapy spinal manipulation and home exercise treatments are found to be more effective in alleviating neck pain than medication. The data also reveals that the test group receiving medications for their pain fared the worst of all three groups represented in the study. Prior to this study, there was very little research to support which treatment was the most effective.
"Even though this is a small study the findings are significant," states Dr. Andrew Bennett PT, DPT, OCS, FAAOMPT and President of Texas Physical Therapy Specialists. "Evidence now exists that strongly suggests physical therapy is a viable option to medication for treating neck pain; this is exciting news for patients who suffer from what can be a debilitating condition."
The study, funded by the National Institutes of Health, included 272 volunteers ranging in age from 18 to 65, who suffered from neck pain for 2-12 weeks. The volunteers were divided into three groups: group one receiving spinal manipulation treatment, group two receiving medications, and group three receiving home exercise advice. All groups received their assigned treatments for a period of 12 weeks.
At the twelfth week, both non-medication groups reported substantially more pain relief than the medication group. 32 percent of the group representing spinal manipulation treatments and 30 percent of the home exercise group reported feeling a 100 percent reduction in pain. During the same 12-week treatment period, only 13 percent of the medication group reported that their neck pain had been completely alleviated.
Results of the study, published in the January third issue of the Annals of Internal Medicine, also reported that up to one year later, the groups receiving 12 weeks of spinal manipulation or home exercise treatments still reported less pain compared to those who had taken medication.
"The role a physical therapist can play in relieving neck pain is now irrefutable," says Bennett. "I encourage anyone suffering from pain to contact one of our physical therapists and learn how our personalized treatments can benefit you."
About Texas Physical Therapy Specialists:
Founded in 2005, Texas Physical Therapy Specialists (TexPTS) is a private physical therapy practice with locations throughout San Antonio, Austin, Georgetown and Tyler. Known for teaching and training physical therapists all over the US, TexPTS physical therapists pride themselves in being spine experts. They deliver hands-on physical therapy based on the newest research to achieve the best results for patients with bad backs, achy joints, wounded hands, and work injuries. TexPTS was voted Best Private Physical Therapy Practice in the U.S. in 2009 by their peers in the American Physical Therapy Association and has been recognized on the Inc. 500/5000 lists for the past three years. For more information visit TexPTS.com or the TexPTS Facebook page.
###