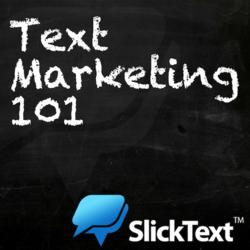 Jamestown, NY (PRWEB) January 02, 2013
SlickText.com a well-respected text marketing company has just released a new educational podcast series aimed at enhancing the knowledge of text marketing for business owners and other marketers across the country.
The podcast's series description reads: "Text Marketing 101 by SlickText.com is a podcast dedicated to businesses, organizations, and others interested in developing a basic and advanced knowledge of text marketing. Topics covered include strategies, industry best practices, how to effectively leverage text marketing and more".
The new weekly podcasts are meant to be somewhat of a text marketing "radio show" that is informal and spoken in layman's terms. CEO Matt Baglia was quoted by saying; "I've been listening to other educational podcast like Car Talk Radio for years now and have learned a lot! This new podcast series would be perfect for educating our customers which is a core component of the company's vision".
The podcast series entitled "Text Marketing 101" features both Matt and SlickText.com's VP of Business Development Bobby Angilella. They will be accepting topic requests and answering questions submitted through their website at SlickText.com as well. There are currently 2 text marketing podcast episodes available in the iTunes store for download at no cost.
As SlickText.com has positioned education of their product and industry as major goal for the company, they plan to offer more free resources for businesses and organizations looking to leverage text message marketing.