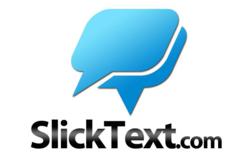 Everything that we do at Slick Text is in effort to make things easier for our customers and this is a great example
Jamestown, NY (PRWEB) February 01, 2013
Text marketing industry leader SlickText.com has just announced the release of a new feature allowing businesses and marketers to verify subscriber age when joining a text marketing list.
Text message marketing is quickly becoming a staple in the quiver of tools many business owners utilize on a regular basis to get promotional word out to their customers. The key to its effectiveness is that 95% of text messages are read within the first 5 minutes. When you combine that with the proper promotion and timing, your marketing return can increase significantly.
Hundreds of new businesses and organizations are entering the world of text message marketing everyday and now even those such as nightclubs and liquor stores can ethically and legally market their products via text as well. As of today, SlickText.com is now offering a new feature that can require text subscribers to confirm their date of birth before opting in to receive promotional messages.
SlickText.com's CEO, Matt Baglia explained, "This new functionality not only allows us to work with more customers in totally new industries but it also paves the way for exciting new features to roll out in 2013."
Slick Text's new age verification feature has been designed specifically with ease of use in mind and can be set up in just seconds.
CTO Ryan Kinal added, "Everything that we do at Slick Text is in effort to make things easier for our customers and this is a great example".
The original idea for this new text message marketing feature spawned from a marketing agency who needed to confirm that their subscribers were at least 21 years of age to opt-in.
SlickText.com, driven by several young enrapanuers, is an extremely easy to use text message marketing service that helps businesses and organizations all over the United States market to their customers via highly targeted, opt-in text message marketing.