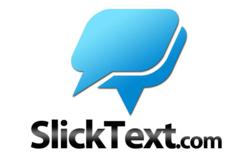 Jamestown, NY (PRWEB) January 07, 2013
SlickText.com, an innovator in the text message marketing industry has just announced their plans to a release a new program allowing affiliates to earn residual monthly commissions for referrals.
SlickText.com is a text marketing service provider that allows businesses and organizations of all sizes to market to their customer via permission based, opt-in text messages. Text message marketing allows businesses the ability to market to their customers with targeted text messages just to people that are truly interested in the company and what they have to offer. Because 95% of text messages are read within the first 5 minutes, this gives businesses an incredibly powerful tool for placing coupons, specials and other notifications, directly into the hands of their customers.
Businesses that truly understand the effectiveness behind text marketing have begun to see how valuable it is to their marketing mixes. Because almost every text is read by someone who "cares" and its cost is so much lower than traditional forms of advertising, business owners are reaping the benefits with a large direct return on investment.
SlickText's new affiliate program, planned to launch May 6th, 2013, will be based on a simple tiered commission scale that allows affiliates earn monthly residual income on accounts that they refer. The affiliate system, just like their text / SMS marketing platform, will boast a wealth of powerful tools while still providing an incredibly easy to use interface.
SlickText.com, is an industry leader in the text messages marketing world that is focused on ease of use and excellent customer service. Their entire user experience has been designed from the ground up to ensure easy entry into the driver's seat for any business owner looking to reap a solid return on their marketing dollars.