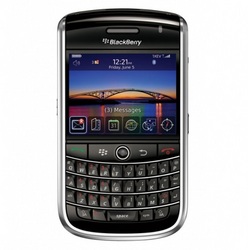 Each year, 21% of fatal car crashes involving teenagers between the ages of 16 and 19 were the result of cell phone usage. This is expected to grow as much as 4% every year.
Kenilworth, NJ (PRWEB) December 8, 2009
TextGuard™, the leading provider of Mobile Device Monitoring and storage, announced today SpeedGuard Mobile™ for the Blackberry and Windows Mobile platforms. SpeedGuard Mobile™ is the newest feature in TextGuard's software application for mobile devices that controls, monitors and archives the Mobile device for Enterprises and Individuals.
The SpeedGuard Mobile™ feature ensures that the Administrator for the account, (Employer or Parent), can control the Devices functionality based upon the speed of the phone, (Vehicle). By integrating the application with the existing GPS function on the device, TextGuard allows the administrator the option to turn on or off the device depending upon the speed of the vehicle. Andrew Gunn, VP of Sales & Marketing for TextGuard, explained the feature was necessary to "round out" the monitoring and location tracking solution TextGuard currently has available in the market. The newest features also include GPS tracking, call logging, as well as keyword searching and alerting.
Intextification, driving while texting, has become a serious problem in the United States. The Virginia Tech Transportation Institute (VTTI) discovered that those texting are 23 times more likely to be involved in a collision than non-texters. National Highway Traffic Safety Administration research shows that nearly 6,000 people died and that more than 500,000 were injured last year in crashes involving distracted drivers.
"It was a logical step to add SpeedGuard Mobile to our solution set as we already provide the other monitoring and GPS functions to the Smartphone market", Gunn explained. "The statistics on fatalities which were caused by a driver who was texting is staggering and something needs to be done to prevent these numbers from growing."
About TextGuard
TextGuard™, Inc. is the leading provider of Mobile Device Communication Compliance solutions, providing monitoring, archiving, keyword searching/alerting, call logging, and GPS location solutions. TextGuard™ was founded in 2008 by IT data security veterans with over 20 years of experience in the Information Technology, Data Security and Compliance industries. To learn more, please visit http://www.textguard.com.
###