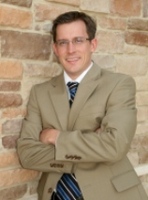 Texting and trucking are a lethal combination
Houston, Texas (PRWEB) October 28, 2009
Truckers have a serious responsibility steering tons of freight at high speeds over public highways and they shouldn't be reading computer screens or texting in their cabs while behind the wheel, a Houston personal injury attorney says. By doing so, truck drivers are endangering other motorists as well as themselves.
"Texting and trucking are a lethal combination," said Brad T. Wyly, founder of the Houston-based Wyly Law Firm, P.C. "In the few seconds that a trucker's eye is distracted by a cell phone or computer screen, a truck moving at typical highway speeds travels more than the length of a football field. A lot of bad things can happen in that distance if no one is watching the road."
Federal legislation introduced this year in Congress would give states two years to ban the sending of e-mails and text messages while driving. States that did not adopt a ban would lose hundreds of millions of dollars in federal highway aid.
Earlier this month, the Obama Administration banned federal employees from text messaging while driving on the job or in government-owned vehicles. The administration is also considering new restrictions on cell phone use by rail, bus and truck drivers.
But the trucking industry says that some wireless devices such as computers mounted in cabs are less distracting than handheld wireless communication devices and should be exempted from any ban on texting while driving. The industry contends a ban on the use of those devices wouldn't improve safety.
Wyly disagrees.
"It's too much to expect that truck drivers facing the pressures of delivery deadlines will voluntarily not use these devices, even if it puts the public and themselves at risk," Wyly said. "It's up to lawmakers to protect the motoring public and find a safe alternative to texting while driving."
The popularity of texting has soared in recent years, and the National Highway Traffic Safety Administration concluded that the use of cell phones while driving had contributed to an increasing number of crashes, injuries and fatalities. A recent study by the Virginia Tech Transportation Institute said that drivers' risk of a collision was 23 times greater when they were distracted by texting.
In 2007, large trucks caused 4,808 deaths -- 12 percent of all driving-related fatalities in the United States, according to the National Highway Traffic Safety Administration. More than 80 percent of those deaths were occupants of other vehicles that collided with trucks.
The National Highway Traffic Safety Administration estimates that driver distraction is involved in about 25 percent of all police-reported traffic crashes and has noted a sharp increase in cell phone use.
From 2004 to 2008, the proportion of fatal accidents in which driver distraction was cited by police increased from 11 percent to 16 percent. In 2008, an estimated 515,000 people were injured and 5,870 people died in traffic accidents involving distracted drivers.
Texas had 3,468 people die and 84,508 suffer serious injuries in motor vehicle accidents in 2008, according to the Texas Department of Transportation.
About the Wyly Law Firm, P.C.:
The Wyly Law Firm, P.C., is committed to helping people who have suffered a personal injury or have a business law issue or dispute. The firm, based in Houston, represents clients throughout Texas in trucking accidents, auto accidents, boat accidents, workplace accidents, industrial and refinery accidents, partnership disputes and Jones Act maritime cases.
Brad T. Wyly, the founder and president of the law firm, is a skilled negotiator and trial lawyer. He was named as a Rising Star in Law & Politics magazine in 2005 and 2006. Mr. Wyly may be contacted at 713.574.7034 or through his Web site.
###