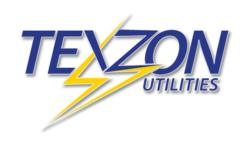 Just as we have done in Texas, Ohio, Pennsylvania and other areas, we will help Illinois businesses lower their rates and deliver price certainty
Dallas,TX (PRWEB) October 31, 2012
TEXZON Utilities, Ltd (TEXZON) announced today that the Illinois Commerce Commission had granted the company a Certificate of Service Authority to operate in the State of Illinois. TEXZON is a leading energy management and procurement firm that specializes in commercial electricity.
The expansion into Illinois is an important step in TEXZON's growth strategy and expands their position as a leader in deregulated energy procurement in the U.S.
"Just as we have done in Texas, Ohio, Pennsylvania and other areas, we will help Illinois businesses lower their rates and deliver price certainty," said David Griffith, TEXZON President. "When multiple providers compete for the lowest energy rates, Texzon customers win."
With this launch, TEXZON will now offer electricity with competitive rates to the Illinois deregulated market served by Commonwealth Edison and Ameren. Deregulation in Illinois opens it up for competition, and gives citizens the power to choose between multiple providers.
As an impartial advocate, TEXZON leverages its established supplier relationships and purchasing volume, passing the savings along to the customer. TEXZON takes the guesswork – and the hassle – out of choosing an electric provider, by simplifying the decision making process and insuring that the rate and contract terms are favorable.
About Texzon
TEXZON is a national energy management and procurement firm helping companies implement strategies to control and reduce energy costs. In 2002, TEXZON started brokering electricity and gas in the deregulated markets. In 2008, TEXZON was recognized in "Entrepreneur Magazine" as one of the "Hot 100" Fastest Growing Businesses in America. "Inc. Magazine" also listed TEXZON as a top 20 energy company in "The Inc. 500." TEXZON currently operates in Texas, Ohio, Pennsylvania and other areas. TEXZON specializes in helping clients procure the best combination of price and contract terms to meet their energy needs. The suppliers, not the customers, pay the company's fees. TEXZON is also a developer of green energy storage technology (http://www.powermultiplier.com), as well as Commercial LED Lighting and Combined Heat & Power projects in U.S. markets. http://www.texzon.net