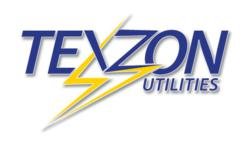 The state's population and economy, as well as its housing and commercial real estate markets, are poised to explode in volume and prices
(PRWEB) May 31, 2013
Texzon Utilities announced today the formation of a new Real Estate Division, Texzon DFWre, designed to meet the unique energy needs of commercial property owners, managers and brokers in the Dallas/Fort Worth area.
Specialized Services will include:

Contract negotiation with multiple electricity providers utilizing competitive bidding process
Energy efficiency analysis and recommendations to maximize facility savings
Monitoring of electric rates and providing updates to achieve desired ROI throughout contract
Assistance with obtaining the Certificate of Occupancy for property owners
Texzon DFWre is a focused, impartial advocate that tailors a custom solution to fit each company and property.
According to Jim Gaines, Ph.D., research economist for the Real Estate Center at Texas A&M University, "The state's population and economy, as well as its housing and commercial real estate markets, are poised to explode in volume and prices." This bodes well for DFW. Forbes predicts that DFW residents and investors will see some of the best gains with a steady price increase reaching 51.2% over the next 10 years. All the more reason to have an energy expert like Texzon at your disposal for real estate negotiations.
"Texzon DFWre is committed to serving Dallas/Ft. Worth commercial real estate professionals in their energy procurement, as well as providing assistance on service and billing issues related to their properties," said Steve Wilson, Texzon Managing Partner.
About TEXZON
TEXZON is one of the nation's leading energy aggregators. In 2002, TEXZON started brokering electricity and gas in the deregulated markets. TEXZON was recognized in "Entrepreneur Magazine" as one of the "Hot 100" Fastest Growing Businesses in America. "Inc. Magazine" also listed TEXZON as a top 20 energy company in "The Inc. 500." TEXZON currently operates in Texas, Ohio, Illinois, Pennsylvania and New Jersey. TEXZON specializes in helping clients procure the best combination of price and contract terms to meet their energy needs, using a competitive process that shops their usage to many qualified suppliers. The suppliers, not the customers, pay the company's fees.
Contact:
info(at)texzon(dot)net
972-938-0533