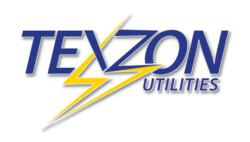 We are excited to offer a new way for Houston businesses to buy and save money on their electricity.
Houston, TX (PRWEB) February 29, 2012
Texzon, one of the nation's largest energy brokers, announces a new franchise for the Houston area. The new franchise will operate under the ownership of local residents, the Aroche family.
Before becoming Texzon franchisees, the Aroches were in finance and medical sales in the Houston area.
"Discovering Texzon came at a perfect time in our lives because we were ready to explore other businesses. We chose Texzon Franchise because of the company's principles, ethics and commitment to do what is best for the customer, in addition to it being an excellent business opportunity," said Erick Aroche.
Texzon is changing the way businesses buy electricity. Acting as an impartial advocate, Texzon helps customers procure the best combination of price and contract terms to meet their energy needs, using a competitive process that shops their usage to many qualified suppliers. With multiple providers competing for the lowest rate, Texzon customers win!
Texzon customers never pay a consulting fee. It's all about strength in numbers. As a Registered Aggregator with the Public Utility Comission of Texas, Texzon leverages its established supplier relationships and purchasing volume, passing the savings along to its customers. The suppliers, not the customers, pay the company's fees.
In 2002, Texzon started brokering electricity and gas in the deregulated markets. In 2008, Texzon was recognized in "Entrepreneur Magazine" as one of the "Hot 100" Fastest Growing Businesses in America. "Inc. Magazine" also listed Texzon as a top 20 energy company in "The Inc. 500." Texzon currently operates in Texas, Ohio, Pennsylvania and New Jersey.
The Texzon Houston-Northwest office is located at 4606 FM 1960 West, Suite 400, Houston Texas.
"We are excited to offer a new way for Houston businesses to buy and save money on their electricity", said Erick Aroche. "We will be able to offer them extremely competitive rates from multiple electricity providers rather than representing a single provider."
Eric Aroche
Texzon/Houston NW
4606 FM 1960 West, Suite 400
Houston, TX 77069
823.326.0913
e.aroche(at)texzon(dot)org
###