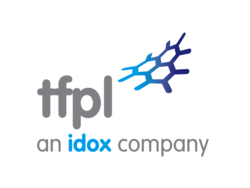 London, UK (PRWEB UK) 29 July 2011
TFPL's Cloud event, Sharing Information Redefined aims to illustrate best practice through introducing innovative case studies on how organisations have used the cloud to realise real benefits for their organisations.
The speaker line up includes:
Andrew Jordan, CTO, Thomson Reuters
Roger James, Principal at Computiv & Alan Oliver, Business Development Director Europe, Ex Libris
Matt Johnson, Head of Research and Development, Eduserv
Charles Kennelly, CTO, Esri UK
Simon Smith, COO, Extrinsica
Richard Castillo, Head of IT, EFM
Sille Jygert, Business Consultant & Jim Hunt, Managing Consultant, Logica
The speakers will be joined by other Cloud, Information & Content experts, who will deliver panel discussion sessions on information preservation in the Cloud and the future for organisations using Cloud services.
The event aims to take an in-depth look at services that are provided through the Cloud, addressing the problems encountered such as security and connectivity.
The case studies, which include a look at how the Cloud was utilised in the FIFA 2010 World Cup, will provide illustrations of innovative solutions to these and other challenges. The case studies will also look at how genuine outcomes have been delivered to those involved in providing information for due diligence, enhancing collaborative working and those needing to provide cost savings and efficiencies.
In addition, research on best practices for information and records management in the Cloud, will be presented by Nicole Convery from the work she carried out at Aberystwyth University.
# # #