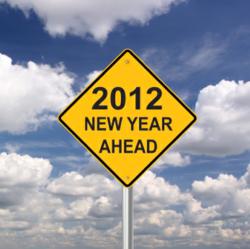 Consider today your wake-up call. Do you press the snooze button for another year or do you move forward?
Anchorage, Alaska (PRWEB) January 01, 2013
Happy New Year! It's that time again to make some new resolutions. Today,Lynne Curry, Ph.D., SPHR (CEO of The Growth Company, Inc.) responds to a distressed client and describes ways to develop a New Year's resolution to jump-start a stalled career.
"When I sat down to write New Year's resolutions, I realized that not only had I not kept last year's resolutions but I'm not any closer to making any of my dreams come true than I was last year…I thought I'd be more successful by now…I'm looking at the work on my desk this morning, thinking about my jerk of a boss and I know I don't want to be here. Two years ago when my boss hired me, he made me a lot of promises he never kept. When the recession hit it became too hard to get a better job. I'm trapped—don't see any way out of this."
Dr. Curry's first response—"Consider today your wake-up call. Do you press the snooze button for another year or do you move forward? If you want to grab hold of your dreams, trade wallowing in regret and anger at your boss for making choices."
Dr. Curry goes on to say "Although last year's choices disappoint you in hindsight, no one else lived your life. You didn't have to stay with your boss; it simply seemed wisest to you a year ago. When the recession hit, he offered you a better option than unemployment. When you admit the buck stops with you, you reaffirm your ability to choose differently."
Reawaken dreams and chunk them down into one month, six months and one year bites advises Dr. Curry. She adds, "Because negative 'I don't want to be here' choices provide zero forward-moving energy you need to establish what you want for yourself."
Subsequently, Dr. Curry says, "Once you've set your course, assess your strategy. What got in your way last year after you set goals and what do you need to do differently? Vow to make new mistakes rather than repeating last year's."
Finally, Dr. Curry advises, "After you've analyzed and planned, face the moment of decision. What action steps do you need to take now? You can stall or you can start. The choice is yours."
Dr. Lynne Curry is a management/employee trainer and owner of the consulting firm The Growth Company Inc. Send your questions to her at lynne(at)thegrowthcompany(dot)com
© Lynne Curry, December 2012, http://www.thegrowthcompany.com
You can follow Lynne on Twitter @lynnecurry10