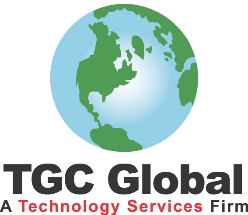 "I will build upon TGC Global's impressive foundation of professional and IT infrastructure services to launch their InCloud Services practice," said Mr. Nazzaro
New York, NY (PRWEB) January 19, 2012
Art Nazzaro brings 25+ years of experience in consulting, product & service development, and sales in Information Technology with particular strength in financial services, telecommunications and entrepreneurial technology start-ups.
"Art has a most unique 25+ years of experience as a pioneer and innovator in Technology Consulting, Data Center, Fiber Network and Cloud Services," said Mayande P. Gowon, President and CEO of TGC Global. "Art will help TGC accelerate the growth of its existing business while launching new business verticals in areas we are seeing tremendous demand!"
Mr. Nazzaro will be responsible for expanding TGC's existing CTO Advisory and, in conjunction with TGC's business partners, tasked with building a new InCloud Services practice.
Mr. Nazzaro joins TGC from Virtustream, an enterprise cloud services and software company, where he had been part of the start-up of their New York based sales effort. Under his guidance, TGC will now become a Master Agent, reseller of the Virtustream, xStream platform and cloud services.
Previously, he had been Director at GlobeOp Financial Services, where he was responsible for sales and business development for their Managed Services offering, including their Infrastructure as a Service, and Private Cloud offering. Earlier, Art was Regional Director of Sales for AboveNet Communications, the Fiber Network Provider. while at AboveNet, he was responsible for developing and launching AboveNet's NYSE SFTI Access Network.
Mr. Nazzaro has played a critical role in the success of two technology start-ups, as Vice President of Strategic Alliances at Bluewater Information Convergence, an early Data Center Services provider and as COO, of Insource Consulting Corp, an information management systems integrator &consulting company.
"It is with great pleasure and excitement that I join with Mayande and the TGC management at this point in time to help to build upon their impressive foundation of professional and IT infrastructure services and to launch their In-Cloud Services practice," said Mr. Nazzaro.
Art Nazzaro will report directly to Mayande P. Gowon, President and CEO of TGC Global.
About TGC Global
TGC Global Inc.is a premier technology services firm focused on achieving business results for its customers through the practical application of state-of-the-art technology solutions. Today, trusted and highly-skilled TGC consultants partner with Global 2000 companies to deliver custom enterprise solutions that incorporate superior technologies and maximize return on IT investments. Founded in 1999, TGC Global Inc. is headquartered in the United States, with worldwide support throughout Europe, Asia, and Africa.
###