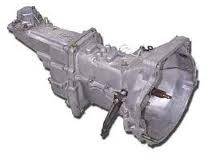 TH transmissions by GM provide the heavy-duty power that some newer gearboxes do not provide and these remain in demand on the secondary market
Boise, Idaho (PRWEB) November 19, 2013
General Motors remains one of the biggest names in the auto industry partly due to the engineering that is put into developing automotive technologies. The Powertrain Pros company is now remanufacturing TH200 transmission inventory and featuring one of its biggest price drops of the year for buyers at http://powertrainpros.com/th200-transmission-sale.
This drop in price is expected to help buyers of gearboxes online to reduce the purchase price of an authentic GM unit. Because pricing can vary between dealers, the remanufactured inventory that is offered in the original turbo Hydra-matic inventory is priced to sell. This sale pricing is separate from earlier sales programs announced this year.
"TH transmissions by GM provide the heavy-duty power that some newer gearboxes do not provide and these remain in demand on the secondary market," said a seller for the Powertrain Pros company.
The announced transmission sale for rebuilt GM units is part of the upgrades that are now in place for buyers in the U.S. The development of the online quotes system for transmissions earlier this year has opened up easier methods of price discovery for buyers who utilize the PowertrainPros.com systems online.
"We remain one of the largest GM transmission resources to find units in rebuilt condition and we've changed our quotes policy to an automated system online," the seller confirmed.
This automation of price delivery is expected to shorten the research time that a person goes through when matching transmission code numbers and model numbers before purchases are made. The Powertrain Pros system is now quoting GM, Ford, Chevy and Dodge gearboxes online.
Users of the company website who are not planning to use the automated tools online can continue receiving pricing information and other assistance from the toll-free number setup at 1-888-292-8807.
About PowertrainPros.com
The PowertrainPros.com company is a Michigan dealer of rebuilt transmissions in the U.S. This company specializes in Ford, Chevy, Dodge, Jeep and other brands for sale in the U.S. The company staff now supplies toll-free customer service through an in-house phone line. The PowertrainPros.com company designed its website in 2013 to be easier to use for consumers when researching a replacement transmission on the Internet. New methods of quoting pricing are currently in use on the website and inventory updates are now made each day.