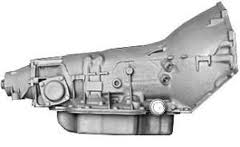 We are now supporting the early 1980s assemblies that were built by GM for most of the sedan and fleet vehicles that were sold in the United States
Pittsburgh, PA (PRWEB) June 23, 2015
The now classic turbo-hydramatic automatic transmissions that were built by General Motors for Cadillac and Buick vehicles are currently available to purchase at the Preowned Transmissions company online. Partners across the U.S. have made it possible to supply used TH325-4L transmissions to the public at a better price this year at http://preownedtransmissions.com/th325-4l-transmission-sale.
The used overdrive gearboxes that are now available are positioned for sale to owners of GM produced vehicles that were produced between 1982 and 1985. People who own Toronado and Eldorado vehicles that used V6 or V8 engines can be fitted with the preowned TH series automatic transmissions that are now shipping this year.
"We are now supporting the early 1980s assemblies that were built by GM for most of the sedan and fleet vehicles that were sold in the United States," said one PreownedTransmissions.com company sales rep.
The automatic overdrive builds that are now available this year are part of the covered units in the new warranty policy announced earlier this month. All 2015 sales that are made at the PreownedTransmissions.com website or through the toll-free ordering line will be covered under the announced warranty plan.
"Consumers can now use our website to find gearbox codes and part numbers for TH series gearboxes using a model year instead of other search criteria," said the rep.
The Preowned Transmissions company is working on finalizing new deals with suppliers to be able to provide more electronic torque converter gearboxes this year. An announcement will be made to all customers when they can purchase the additional inventory for GM brands of cars, trucks, vans and sport utility vehicles.
About PreownedTransmissions.com
The PreownedTransmissions.com company is a national supplier of vehicle gearboxes from foreign and American companies. The used condition inventory that is presented on the company website can be purchased at a discount. The PreownedTransmissions.com company supplies its inventory with warranty coverage and offers shipping incentives for each order placed.