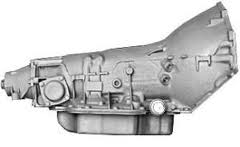 We are building a larger General Motors components inventory for 2015, and are now featuring more classic units that are difficult to find using normal retail sources
Boston, MA (PRWEB) August 27, 2015
The now classic turbo hydramatic gearboxes produced by General Motors between 1969 and 1981 can be purchased in used condition through suppliers at the Got Transmissions website. The TH350 transmissions are now one part of the preowned components inventory that is searchable by the public at http://www.gottransmissions.com/blog/transmission/th350-transmission.
The automatic gearboxes acquired for immediate sale this year are shipped direct from North American salvage companies or other vehicle recycling companies. The TH series of gearboxes remains popular for classic vehicles and car restoration companies due to the ease of installation. The used builds now available are attractively priced for consumers.
"We are building a larger General Motors components inventory for 2015, and are now featuring more classic units that are difficult to find using normal retail sources," one source at the GotTransmissions.com website said.
The used TH350 transmissions for sale currently listed will help buyers benefit from the advanced warranty policies now adapted to include older models. People who place orders this year will receive the extra protection at no additional cost to protect the mechanical components originally installed.
"The revised inventory of automobile transmissions for GM subsidiary vehicles is much easier to find thanks to our upgraded inventory finder," the source said.
The Got Transmissions company is expected to add classic Ford Motor Company gearboxes double rival the Chevrolet units in stock later this year. The pre-1980 inventory soon to be acquired will be announced on the company homepage to inform consumers seeking a classic gearbox replacement assembly.
About GotTransmissions.com
The GotTransmissions.com company now promotes a much larger inventory of vehicle transmissions that include domestic, European and Japanese products for sale. The company has agreed to list distributor inventory from top companies in its network. The GotTransmissions.com website is now capable of supplying sale pricing and warranty information for all gearboxes in stock.