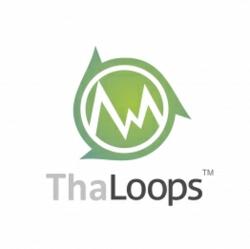 (PRWEB) May 08, 2013
"ThaLoopsTV", a new YouTube channel, has been created by thaloops.com to showcase hip hop samples and hip hop loops from the catalogue played by officially endorsed artist on Native Instruments Maschine sampler.
ThaLoops.com main sound designer and music producer has made the official NI Maschine artist line-up along with Underworld, Ski Beatz, Dawaun Parker, Swizz Beatz and more.
Richard Cherenkov, music producer at ThaLoops, states: "We have always wanted to share our sounds with fellow beat-makers out there and tried to come up with a fun way to do it. When the question is - what's the best way to perform your studio work live you probably won't find any better solution than Native Instruments' Maschine sampler. Both hardware and software are reliable. The pads are awesome to perform with, you basically can play any instrument you'd like. My favorites are drums and percussions."
Watch our videos through the new youtube channel and learn how to play Maschine sampler. The beats are made using various samples and loops from our catalog and will be available for a free download.