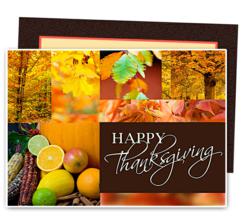 Online shoppers just love the ability to create something beautiful at the last minute.
San Francisco, CA (PRWEB) November 12, 2012
Often creating invitations can be time consuming and with all the preparations of a party, the host may not always have time to devote to this project. Templates make it easy and simple to make your own printable invitations, programs, and announcements.
The Celebrations of Life Store is currently the only resource online that provides do-it-yourself templates which enable the home computer user to create professional looking invitations. Using templates are not only cost effective, it is time saving as well. Many busy families, individuals and businesses take advantage of this great tool to make up their own print on demand printed materials.
The company offers a template for every occasion. Recently launched is the Thanksgiving Dinner Invitations templates which are compatible with software already installed on a home computer. Editing is easy and requires very little time, yet the end result looks like a professional presentation.
The Thanksgiving invites provides designs relating to the Fall or Autumn season with backgrounds of varying colors. There are a variety of popular sizes to choose from. The templates can be downloaded immediately after purchase which makes those last minute party decisions a snap!
"Our lovely Thanksgiving dinner invitation templates have been a popular choice during this time of year as we approach the holiday season. Online shoppers just love the ability to create something beautiful at the last minute", shares Carole Galassi, CEO and Founder.
Thanksgiving day is often filled with the presence and company of family and friends. The invitations can also serve as a dual purpose for sending out a Thanksgiving greeting. Most of the invitations allow the customer to insert a photo of choice, if desired. Otherwise, the designs are excellent just as it is.
The company adds new designs every day and is quickly stocking hundreds of designs to choose from. Printing options are available to the customer and can be printed on any home printer, office supply store, or the company also provides professional printing services.
These products are a great way to create professional materails without possessing creative skills. It is a must have tool for any party planning or upcoming event. To view the new Thanksgiving invitations, visit the Celebrations of Life Store online at http://www.celebrationsoflifestore.com/printable-diy/themed-party-invitations-templates/thanksgiving