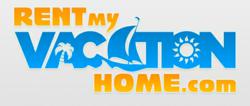 Search 83 Sites with One Click and Done
New York , NY. (PRWEB) November 24, 2011
On Thursday, November 24, 2011 at 9 a.m. the 85th Annual Macy's Thanksgiving Day Parade will begin. Along the route of the Thanksgiving Day Macy's Parade will travel by the Rent My Vacation Home NY Office. On Display will be a new system that vacationers can now search 83 web sites with one click and Home Owners can list on the site with one form. The Current system has over 70,000 listings entered from all the USA web sites and on pace for 30 Million Hits this year. All of the calendars are synced as well, this way the Home owners can update with one click.
Rent My vacation Home has hundreds of employees throughout the United States who work with Realtors, Hotels, Motels and all kinds of data bases for lodging. These employees work out of the 83 offices located in every state of the USA. The web sites feature an interactive map so you can find the closest office. Rent My Vacation Home now has the largest network of vacation home sites in the USA.
If you are traveling during these holidays use this web site as it is the only one that guarantees the saty or Money back policy. Stop by the web site at rentmyvacationhome.com and register for the free trip drawing for 2 to Maui Hawaii. Vacationers will be greeted by an animated cartoon character that is Called Mr. Sunny. He is on all 83 web sites now of over 70,000 homes. Look for Mr. Sunny at the Macys day Parade but just a little bigger then you normaly see him.
Rent My Vacation Home dot com has been in business for over 25 years and has been working on this technology for over 5 years. The Grand opening is on Friday the 25 th of November 2011.If you are travelling during the Holidays or maybe you just need to list your home for rent( 30 Day Trial ), go to Rent My Vacation Home and see the new searches and Maps now available.
###