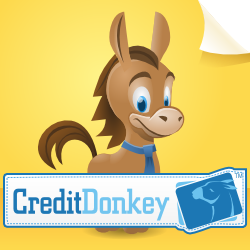 1 in 5 of all turkeys will be consumed at Thanksgiving
Los Angeles, CA (PRWEB) November 15, 2011
With most Americans enjoying turkey, stuffing, cranberries, potatoes and pumpkin pies, CreditDonkey publishes an infographic celebrating Thanksgiving, which falls on November 24 this year.
Infographic: http://www.creditdonkey.com/thanksgiving.html
With the 66-day passage and 102 people on the Mayflower, Thanksgiving was born. Now, an expected 248 million turkeys will be raised in the U.S. in 2011. Of which, 1 in 5 of all turkeys will be consumed at Thanksgiving.
Thanksgiving by the Numbers:

5 deers for 3 days with no pies at the first feast
Lobster, seal and mussels were on the menu
Minnesota alone is expected to produce 46.5 million turkeys in 2011
1.1 billion pounds of pumpkins were produced in 2010
2.4 billion pounds of sweet potatoes were produced in 2010
750 million pounds of cranberries is expected to be produced in 2011
88% of Americans surveyed by the National Turkey Federation said they eat turkey on this holiday. "Will you be among them?" asked Charles Tran, founder of CreditDonkey. "With the rising cost of food this year, consumers should consider using a money-saving grocery credit card to help stuff the dinner table. Grocery credit cards can help families earn extra cash back when shopping at their local supermarket and grocery stores."
To view the full Thanksgiving infographic, visit CreditDonkey. The full infographic includes how Thanksgiving started, what Americans consumed then and now, and how Americans across the country celebrate Thanksgiving.
Americans can visit the folks at CreditDonkey, a credit card comparison site, to compare grocery credit cards and earn up to 3% cash back at supermarkets. CreditDonkey publishes credit card reviews, deals and tips to help Americans make informed credit decisions.
# # #