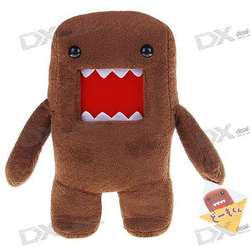 It's an easy way to find the gifts I like, and I'm surprised to find they are so cheap with such a high quality! I believe that dealextreme.com is a dollar-saving website
Albany, NY (Vocus) October 21, 2010
DealExtreme has offered a collection of Thanksgiving gifts in October, 2010. Aiming at celebrating the approaching Thanksgiving Day on November 25th, dealextreme.com decided to prepare a sales zone for Turkey's Day.
DealExtreme has a wide range of gadgets and accessories. However, not all the products are available to be regarded as gifts. To improve shopping experience, DealExtreme has collected as much as 138 deals to offer customers various Thanksgiving gifts. All these gifts are not only of keen price, but also of free shipping; they are considered as wonderful gifts for friends and families at the joyful feast.
Working in cooperation with BizArk Service Ltd, DealExtreme is an online electronics and gadgets vendor providing a huge selection of accessories and widgets. It's famous for the keen prices and the high-quality customer service. What's more, no matter where the customers are, DealExtreme will deliver its products worldwide without any shipping fee.
Simon, the marketing manager of Abizark.com stated, "DealExtreme.com has made a great progress this year, and it has got a sharp increase in sales volume during September. We clearly know that, it's the loyal customers who are helping DealExtreme make such progress. Now, the Thanksgiving Day is around the corner, and it's our high time to say 'THANK YOU' to the public! Therefore, DealExtreme.com exclusively made a banner for Thanksgiving promotion."
What about people's views on this Thanksgiving sales? As one of customers said, it seems to be a happy and satisfying shopping experience. "It's an easy way to find the gifts I like, and I'm surprised to find they are so cheap with such a high quality! I believe that dealextreme.com is a dollar-saving website," said Jessica, a graduate students shopping at DealExtreme.
From the statement and the review, it seems that DealExtreme has offered a large number of products with super savings and special values, for the celebration of Thanksgiving Day. Maybe it's worthwhile to visit http://www.dealextreme.com.
About Dealextreme
Dealextreme is a B2C e-commerce website, retailing various kinds of gadgets and accessories. It is popular around the world for its extremely low price and worldwide free shipping. DealExtremeis one of the online stores promoted by BizArk.
###