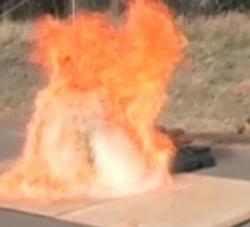 Deep Frying a Turkey can enhance any occasion if its done right.
Kingston, NY (PRWEB) November 15, 2012
According to the CEO of Skillets & More, Jerry McGahan, every year he and his fellow executives read about about the tragic loss of life and property resulting from propane or gas deep fryers. For a time company executives considered discontinuing the selling of their electric deep fryers. However, after a bit of soul searching and further researching of news reports they realized that there has never been a report of anyone getting burnt or killed as a result of using an electric powered deep fryer. All of the reports reviewed they reviewed pertained only to either the gas or propane variety.
Statistically there are about five deaths, sixty injuries and the destruction of some nine hundred homes. Behind these scary numbers are real people and their loved ones.
Its natural to want a special dinner to mark the occasion with love ones over for the holidays. Unfortunately, deep frying with propane or gas is a dangerous cooking style. If deep frying is done with an electric powered deep fryer it is not only safe but also heart heart healthy. Deep fry cooking if its done correctly with vegetable oil is very healthy because it steam cooks the food and very little of the oil actually seeps into the food.
To deep fry safely try using an electric deep fryer instead of the traditional gas or propane variety. They have much better temperature control and therefore the cooking oil is much less likely to ignite because of over heating. Secondly they do not produce a flame, therefore, if some the cooking oil does slip over the top and run down the side there is very little chance that it will catch on fire.
Some electric fryers even have a magnetic break away electric cord for added safety. Most manufacturer's of electrical deep-fryers state that this type of cooker is safe to use indoors. My own preference is to take even electrical fryers outdoors and treat it with the same care and respect as a gas or propane type cooker.
If the plan still is to use a gas or propane deep fryer then follow the manufacturer's recommendations carefully. Do the cooking outside on a paved driveway away from any burnable structures. Keep an appropriately rated fire extinguisher nearby.
In an effort to encourage safety this year, the Skillets & More Company has marked down all of its deep-frying cookers to wholesale prices plus the cost of shipping.