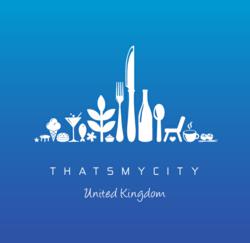 Thatsmycity descends upon the UK to rock its users world, brighten up days and nights, revitalize souls and to thrill its users with unending adventures and that's just the beginning.
London (PRWEB) June 25, 2012
Explore the charisma of Shakespeare under the Cornish stars, spend an idle weekend drifting through the many great restaurants and pubs and bars, have a family adventure in a Cumbrian yurt or explore Norman castles and stately homes while discovering leafy hangouts and scenic cycle routes...
That's right City Explores, Thatsmycity descends upon the United Kingdom!
In the relentless quest to find things to do and places to go in the UK, the Thatsmycity Team has left no stone unturned. Created as a dynamic repository, the site is brimming with genuine first-hand local knowledge and information which is constantly evolving with new insights that are being uploaded by local businesses, residents and tourists alike who've experienced the very heart of the country. Thatsmycity brings together reliable and detailed information on where to go, places to stay and eat, things to do and pubs to visit before users even venture out of their house! With a substantial and accurate list of restaurants, bars, cafes, nightclubs and so much more, Thatsmycity makes it extremely easy and convenient for people to plan their days and nights accordingly.
With the London Olympics and Torch Relay just around the corner, 2012 is a year to be celebrated and enjoyed throughout the country, and Thatsmycity is proud to be a vital part of the action and excitement. Serving as an ultimate local online guide for planning its users days, nights out and even their vacations in the UK and abroad; Thatsmycity will help users to find hundreds of ideas for following, exploring, celebrating and enjoying all that the UK has to offer.
It's impossible to imagine the beauty of the UK Nightlife without exploring its glamorous and throbbing-with-life pubs and bars. Thatsmycity helps to guide users to some of the most enchanting, mesmerizing and dazzling Nightlife in the world. Whether it's a magnificent venue for a fun filled night out, a bar with a band or a classic boozer for a quiet pint, Thatsmycity.co.uk is the ultimate guide for finding the flawless watering hole for any patron. With a large choice of bars and nightclubs showcased on the site, it's easy and convenient for users to spice up their evenings and nights. Thatsmycity helps its users to easily and conveniently explore not just some of the most popular bars, pubs and nightclubs, but also yet-to-be discovered and still unknown Nightlife attractions around the UK. In just one glance Thatsmycity will provide users with an overview of what's hot and happening, special or themed nights, bands that are playing, drink specials, DJs, impeccable services, stunning decor and much much more even before leaving the house - so people will be sure never to have a dull night or day out again.
For all those who love spending their time with ghouls in the scary castles, Thatsmycity has plenty of choices to choose from. To satisfy the daring soul in them, Thatsmycity will soon help people to explore a plethora of castles, ruins, towns and cities in the UK. With a detailed list of great places to explore already in London, Thatsmycity is soon planning to expand throughout the countries towns, cities, picturesque hamlets and booming industrial hubs, showcasing places to suit everyone's mood, taste, passion and budget. Now take a romantic journey travelling back in time to England's colorful and at times frightening past. Here castles, stately homes and hotels come in all shapes and sizes from the most charming to the most sublime. People can explore the site and find plenty of options to stay at the castle, once occupied by the most famous English kings and princes or find refuge in some of the oldest hotels and stately homes which are filled with precious antiques and surrounded by acres of gardens. But it's not just the enchanting past that users will find on Thatsmycity.co.uk, whatever they are looking for; from small and simple backpackers, guest houses and boutiques to splendid and grand 5 Star Hotels, Thatsmycity has something that suits everyone's mood, occasion and budget.
Now, if anyone is looking for time out from all the traveling, business meetings, shopping and constant daily rush, Thatsmycity is again at their service. What better way for people to spend time out from the throws of everyday life than by pampering themselves at a renowned Spa. Spas are one of the most rapidly growing industries in the UK and have earned a special repute for being part of the country's hot social circle. So, if anyone is health and fitness conscious, Thatsmycity.co.uk will guide them to the top and most accoladed spas and wellness clubs in the country.
Thatsmycity is remarkably fast and easy to use, just as anyone would expect from a great site. Built like a Wiki site, Thatsmycity enables its valued users to upload their own data, review and comment on content while also browsing and finding new places; hence the site is constantly changing and evolving. Users could even call the site a 'modern day digital library' or a 'more advanced form of Yellow Pages', as it allows the users to upload, find, review and share their experiences on one platform for free.
In a nutshell, Thatsmycity not only takes its users on a treasured journey where they can explore the new and reinvented parts of the UK which have proven to be truly contemporary metropolises, with modern landmarks, excellent art and culture, great bars and world-class hospitality, but also helps users to explore the secret, unexplored and less well known parts of the UK where no other comprehensive site has taken them before. From the Chelsea Physic Garden, hidden haunted castles, underground clubs and less known boutiques to restaurants and local pubs, users will be sure to explore and discover something new and exciting every time, while also experiencing the core of English traditions and celebrations.
The Thatsmycity Team hopes that http://www.thatsmycity.co.uk will prove to be a true asset to both tourists and locals alike.