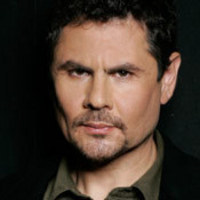 North Hollywood, CA (PRWEB) February 28, 2011
Eugene Buica, Artistic Director and Founder of The Acting Corps, one of the best respected acting schools in the nation, will be appearing on America's Next Top Model, on Wednesday, March 2nd, on the CW, at 8 PM PST. As the top L.A. Acting School, The Acting Corps has trained over 4000 actors, 1400 of them appearing on IMDB after having gone through the rigorous training offered by The Actors' Boot Camp, which comprises of acting classes that train the actor for both the creative and professional aspects of acting in Hollywood.
Eugene Buica's appearance on America's Next Top Model is the first appearance on the show by an Artistic Director of a nationally recognized acting school. The show's models will be learning actual acting technique as they remove personal obstacles that stand between themselves and their potential success.
The Acting Corps was established as an acting school in 2001, eschewing outdated 20th Century acting techniques in favor of a practical approach that teaches actors only practical acting skills that will secure them employment in the film and TV industry. The school's acting classes are taught by accomplished instructors who hold MFA's from top programs like Yale, Harvard, and Rutgers. All instructors are also currently working professional actors.
The Acting Corps' supporters and faculty have included Sydney Pollack and Rainn Wilson from The Office.
To learn more about The Acting Corps, visit http://www.theactingcorps.com/ or call 818.753.2800.
About TheActingCorps.com:
With Eugene Buica as its Artistic Director, The Acting Corps is LA's most dynamic acting school. Acting classes take place in a newly designed building, 3 minutes from Universal Studios and 5 minutes from Warner Bros. To inquire about enrollment in the nationally recognized school, visit http://www.theactingcorps.com/ or call 818.753.2800.
# # #