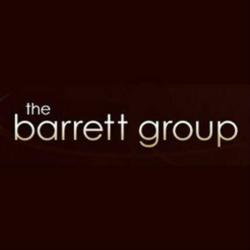 Get a Better Job
...Faster
Warwick, RI (PRWEB) May 16, 2013
The Barrett Group, nationally respected career management consultants and executive job search specialists, are excited to see client after client receiving more interviews and offers earlier in their job search programs in this increasingly dynamic job market. After recently working side by side throughout the hiring process, assisting one of the country's most successful forensic services and threat management specialists to land at PricewaterhouseCoopers (PwC), an international professional services firm, The Barrett Group is ready to continue helping their private clients to navigate the hiring market and find higher benefits and opportunities across the nation.
As steadily improving employment reports continue on the national scale, career management professionals in the consulting department at The Barrett Group are beginning to see increased success across their client base in finding higher paying and more beneficial jobs. The Barrett Group is proud to see their clients entertaining more opportunities as a result of professional career management services than at any time since the beginning of the Recession. Opportunities mean everything as the economy lurches forward; the goal of the Barrett Group is to help their clients connect with the best opportunities.
Their most recent success story celebrates the landing of Sam G. Navarro to the overseas forensic service practice of PwC. Navarro, a talented investigator and attorney for the U.S. Justice Department, found great success in fighting extortion and organized crime. He even garnered an Assistant Attorney General's Award for Distinguished Service for dismantling the Cosa Nostra crime syndicate in New England; including famed mob boss, Luigi "Baby Shacks" Manocchio.
Moving forward, Mr. Navarro will use his talents to help support organizations looking to fight criminal threats in growing democracies throughout the world. By utilizing his experience in the criminal justice department, Navarro will work to prevent fraud, mitigate risk management, and provide threat defense insight to global organizations in these burgeoning markets.
In the view of the Barrett Group, their executive job search consulting services helped Mr. Navarro successfully migrate his wide talents and experience into his new private sector career. The Barrett Group's overall philosophy is to provide executive career management to assist senior level professionals identify and communicate their full value proposition across the appropriate niche job market, and help them to connect with a career position that fully matches that value. For the hiring market, there is no better time than the present for career management services to help bring a client to their next big opportunity.
For more information on the current job market or to consult with a representative from the Barrett Group about career management services, please visit careerchange.com or contact:
Waffles Pi Natusch
President, the Barrett Group
Phone: 401-921-5443
Email: waffles(at)careerchange(dot)com