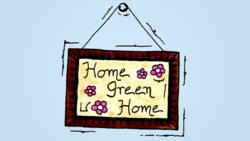 Minneapolis, MN (PRWEB) April 12, 2013
The trend towards greener lifestyles shows no signs of slowing down, and one area of concern for many shoppers is their mattresses. From the materials to the flame retardants, people are seeking answers to what is safe for the environment and their homes. In their latest article, The Best Mattress looks at beds to see which types are green and which are not.
The article, "Best Mattress for a Green Home," starts by defining what green is. In their definition, green is a product that does as little environmental harm as possible or improves on the impact of comparable products. An included comparison table grades five types of mattresses on dimensions like safety, sustainability, manufacturing, longevity and more.
In their comparison, the best mattress types for going green are identified as natural latex, plant-based memory foam, and organic vinyl waterbeds, in scored order. The lowest ranking are traditional memory foam and innerspring beds.
The Best Mattress blog favors all natural latex mattresses as the greenest type of bed, with no toxic chemicals, sustainable materials, durability and recyclability. They mention one brand, Astrabeds.com, whose 100% natural Talalay latex mattresses meet the established criteria, including organic cotton covers, wool fire barriers, Oeko-Tek safety certification, and fuel-saving shipping methods.
The blog also details why plant-based memory foam proves green when traditional memory foam does not, and how the organic waterbeds can also provide a good option. In looking at the beds that are not the best options for those concerned with being green, the article offers detailed explanations as to why they rated as such.
For those in the market for a bed and concerned about the healthiness or environmental aspects of beds, this article is a must read. The Best Mattress also offers other helpful guides for mattress selection as well.
TheBest-Mattress.org is a mattress education blog that offers insightful guides and product comparisons for consumers. The website reports on a range of topics from mattress brands to shopping tips, offering an unbiased and well-informed look at the facts.