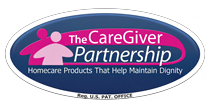 Neenah, WI (PRWEB) October 19, 2012
Now, nothing will get in the way of the millions of men and women across America who lead active, healthy lifestyles. CareGiver Partnership just announced the release of Elyte, combining advanced absorbent technology with 100% organic cotton to provide superior protection against incontinence. Leading the marketing effort to promote Elyte is Los Angeles, Ca. based LAD Solutions.
Over 13 million Americans are incontinent. Contrary to popular belief, incontinence does not just affect senior citizens. A wide array of medical disorders and conditions can result in incontinence, including pregnancy and childbirth, pelvic surgery and neurological diseases. Because incontinence has physical and emotional effects, finding a way to resume normal activities with confidence is critical.
Extended use of some incontinence products can leave skin with rashes and other uncomfortable side effects. This is because the leading brands use bleached wood pulp or synthetic materials and chemical processes to make their incontinence products. CareGiver Partnership provides customers a non-toxic, fragrance free alternative to traditional incontinence pads. Manufactured free of chlorine bleach and toxic dioxin byproducts, Elyte is ideal for those who need regular incontinence care, but have sensitive skin.
Providing consumers with sustainable, green alternatives is increasingly important in today's world. CareGiver Partnership is responsible when it comes to the environment too. Elyte contains 100% pure cotton, which not only protects skin by wicking away moisture, but is biodegradable in landfills. Cotton material also provides superior breathability, comfort and odor control compared to rayon and other synthetic fibers.
Even though Elyte incontinence products are environmentally friendly, they don't sacrifice quality protection against incontinence. The form-fitting elastic edge is designed to move and stretch to prevent leaks. This means even the most active adults can continue to play tennis, golf and other favorite sports without missing a game. The adhesive design also helps the pad stay in place for patients who may need to sit or lay down for extended periods of time.
Whether it's regular bladder control problems or occasional incontinence, Elyte is incredibly discreet. Incontinence pads are available in four sizes, ranging from the thinnest mini pad to the most absorbent super pad. Because they're slim and comfortable, they can be worn all day long, without sacrificing absorption power.
Standard absorbency Elyte incontinence pads cost approximately $13.00 per package. Individuals, care givers and care facilities can save by bulk ordering by the case.
About CareGiver Partnership: Founded in 2004 in Neenah, Wisconsin, CareGiver Partnership is a customer-service based organization that provides a variety of aids for daily living, mobility, skin care and nutrition. CareGiver Partnership has helped over 10,000 caregivers and individual customers in the United States care for seniors and loved ones with dignity. While they maintain a selection of over 2,600 health care products, their Product Specialists still process 85% of orders within two work days and answer phone calls by the third ring.