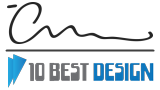 Atlanta, Georgia (PRWEB) May 28, 2013
10 Best Design has been around for a number of years working to bridge the divide between the capabilities of web technologies and the web designs being produced by development companies. During its time online, 10 Best Design has grown to become one of the most reputable awards organizations the industry has to offer. This month, 10BD has named the second best design firm to be The Creative Momentum.
The Creative Momentum produces web designs which stand out from the rest of those competitors in significant ways. The Creative Momentum believes that good web design goes beyond simple creating a stunning and unique aesthetic. They seek to tell a story about the company or product using imagery, text, and animation.
As a result of their ability to see further than simple aesthetics, 10 Best Design has ranked The Creative Momentum for best design. In fact, The Creative Momentum has previously been awarded as the #1 Best Web Design Firm by this organization.
"We have recognized that The Creative Momentum does something a little extra," said a 10 Best Design representative. "They approach their projects more like a creative advertising agency."
The Creative Momentum's web design skill have not gone unnoticed in the industry, and their ability to provide superior services has allowed to receive the well-deserved recognitions from organizations like 10 Best Design.