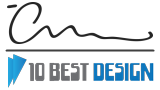 We saw The Creative Momentum's work and learned about their philosophy. These are a small part of what sets them apart from the average web design agency
San Diego, California (PRWEB) April 05, 2013
Creative Momentum is an Alpharetta-Atlanta based, full-service creative agency which believes in open and engaging client interaction. Their team offers boutique web design services which have ended the company's name atop a number of awards lists. In fact, Creative Momentum was named the #1 Best Web Design Firm for the second month in a row by 10 Best Design, just this month.
10 Best Design (10BD) is a ranking and reviews organization which has rapidly become known as the premier location to find information about the world's best web design companies. The 10BD organization's name can be found in publications from across the United States of America and in online news releases from around the world.
This month, 10 Best Design has released its newest rankings for the best web design firms of 2013, in which The Creative Momentum is named as the #1 position.
According to Creative Momentum's website, "Creative Momentum is a firm that is blessed to have the most talented individuals in the creative space, as well as a team with over two decades of experience. We excel at ramping up our clients' results. While our creative firm has a strong management team, we consider everyone who touches your project to be an inspired and motivated leader."
Perhaps it is because of this mindset and approach that The Creative Momentum has achieved such a remarkable ranking on 10 Best Design.
"We saw The Creative Momentum's work and learned about their philosophy. These are a small part of what sets them apart from the average web design agency," said a 10 Best Design representative.
The Creative Momentum's second ranking within the 10 best overall firms awards says enough about the quality of their work, but two consecutive first place positions truly cements them as one of the Best Web Design Firms of 2013.