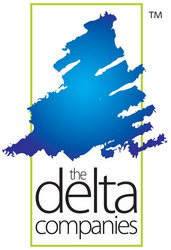 In addition to the extreme candidate shortages and intense competition that are common in most specialties, clinics and hospitals now have to worry about whether physicians they sign to employment contracts will ultimately arrive
Dallas, Texas (PRWEB) May 9, 2008
The Delta Companies recently released the first quarter edition of The Physician Recruiting Standard, a free resource that provides a summary of current data and market trends in physician recruitment.
The latest edition's market trends section contains insight from Delta Physician Placement's Scott Hurst, director of consulting, on how the national real estate crisis is affecting healthcare recruitment efforts. "In addition to the extreme candidate shortages and intense competition that are common in most specialties, clinics and hospitals now have to worry about whether physicians they sign to employment contracts will ultimately arrive," says Hurst.
For more information on the Physician Recruiting Standard and how to request your free copy, visit http://www.TDCpeople.com/standard.
About The Delta Companies
The Delta Companies offer permanent and temporary staffing solutions nationwide for physicians and allied healthcare professionals through five companies: Delta Physician Placement, Delta Healthcare Placement, Delta Locum Tenens, Delta Flex Travelers and Liquid Medical Recruiting.
Contact:
Marc Bowles
Chief Marketing Officer, The Delta Companies
Four Hickory Centre
1755 Wittington Place, Suite 800
Dallas, TX 75234
(800) 521-5060 x4102
mbowles @ tdcpeople.com
http://www.TDCpeople.com
###