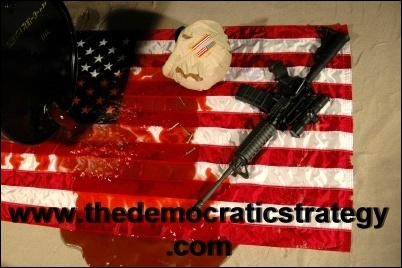 Miami, FL (PRWEB) August 21, 2006
Political book authors Gabriel Haseitel and John Haseitel have released a new controversial anti-war tv commercial set to air on national tv markets this week. The ad is set to stir up a new wave of political debates and is sure to cause commotion between Republicans and Democrats racing for political gains in the upcoming november elections.
With elections only a few months away, the political race between Republicans and Democrats is heating up.
Anti-war political book authors Gabriel Haseitel and John Haseitel release a new controversial tv commercial depicting American blood flowing from an oil barrel onto the American flag.
The commercial has been uploaded to their website and can be viewed at http://www.thedemocraticstrategy.com
Authors John Haseitel and Gabriel Haseitel released this ad with the hopes of bringing anti war sentiment into the hearts of Americans.
The ad will be aired in south Florida.
http://www.thedemocraticstrategy.com
###