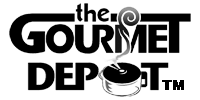 San Francisco, CA (PRWEB) August 28, 2012
Braun products are known for their high quality, European design, and durability. In the past, they have made excellent coffeemakers, juicers, food processors, and blenders, not to mention Braun electric shavers, Braun shaver parts, and Oral-B dental products. Once a subsidiary of Gillette, they are all now part of Proctor & Gamble.
Due to global market changes, Proctor & Gamble made the decision a few years ago to no longer export small appliances from Europe, Mexico, Ireland, and China, but to continue to produce and export electric men's and women's shavers, Braun shaver parts, and Oral B electric toothbrushes to the North American market. This change in marketing strategy dictated a change in aftermarket service needs here in the U.S. and Canada. Braun USA has subsequently elected to pare their authorized service agents from approximately 60 companies in the U.S., to two: Essentials, located in the Boston area, and Appliance Sales & Service, also known as The Gourmet Depot, located in San Francisco.
Effective June 1st of this year, all Braun warranty work will be performed two companies, known as Braun Service East, and Braun Service West. Effectively servicing the needs for all warranty work, the two companies have geared up their staffing to accommodate customers warranty needs for men's and women's electric shavers, and Oral B toothbrushes.
Chosen for their ability to provide excellent customer service, quick turnaround on product repairs, and an infrastructure to support the customer's needs, Braun Service, USA, is now focused on channeling their requests for service through these two service partners. Two months into the program, Braun has reported a smooth transition and relatively seamless changes for their retail partners and end users here in the U.S.
Braun's move has followed a pattern many companies in the small appliance industry have adopted in recent years: fewer and larger service agents to serve their customers. However, what is most certainly true is that Braun has not abdicated its responsibility to their customers: they still provide one of the highest levels of aftermarket service in the market today.