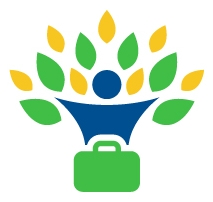 Green start-up companies are the engine of green job creation, and do extremely well when supported by private capital.
Baltimore, MD (PRWEB) December 08, 2011
The Green Job Bank today released its third report on the green jobs created by the 10 winners of GE's Ecomagination Home Challenge. The Green Job Bank is pleased to again report a positive trend, with 42 new green jobs posted on the companies' websites in the October/November 2011 period.
Of the 10 companies, 6 added new jobs. SunRun added 15, Hara Software added 14, GMZ Energy added 6, On Ramp Wireless added 4, Viridity Energy added 2, and Ember Corporation added 1. Project Frog, Nuventix, VPhase and Witricity added no new postings. The Green Job Bank indexed these 42 new jobs from the companies' websites, and 32 are still active and available on the green job search engine's website.
"Again, this is a positive report" said Bernard Ferret, founder and CEO of The Green Job Bank. "42 new green jobs created by 6 of these 10 start-up companies show that the green economy is doing well and needs to be supported by private capital. We hope that these companies continue to do well and create more green jobs."
The total number of green jobs created increased to 183 since GE announced the 10 Ecomagination Home Challenge winners in June 2011. This represents a 30% increase compared to 141 green jobs created between June and September 2011.
The green jobs created span a number of very diverse disciplines, including engineering, operations, manufacturing, software development, marketing, sales and accounting.
About The Green Job Bank
With over 10,000 current green job postings, http://www.thegreenjobbank.com is the leading search engine for green jobs. The search engine, which was launched in 2009, crawls the web daily to provide the freshest listings available from thousands of websites. The listings come from green employers, green recruiters, non-profit organizations, trade associations, research labs, and green job boards. The site features a directory of hundreds of green employer profiles and green education programs, enabling job seekers to research easily the green companies for which they want to work. Recently, the green job search engine announced a new service that indexes green jobs from green venture-funded startups.
###