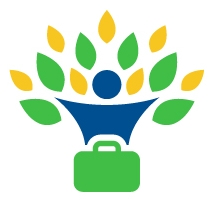 Job seekers changing careers and looking for employment in the Green industry need a resource where they can find easily the green training programs that are necessary to get their dream green job
Baltimore, MD (PRWEB) July 26, 2011
The Green Job Bank announced today it is launching a new Green Education resource to help job seekers find Green Education, Green Training, and Green Certification programs. The Green economy is the fastest growing segment of the American economy, and a knowledgeable and trained workforce is critical to sustain its growth, end the recession, and keep America competitive.
The resource is a database of programs offering training and certification in many green categories such as solar systems installation, wind systems installation, LEED certification, energy auditing, sustainability management, and higher education programs such as popular green MBA's.
"Job seekers changing careers and looking for employment in the Green industry need an online resource where they can find easily the green training programs that are necessary to get their dream green job" said Bernard Ferret, founder of The Green Job Bank. "With thousands of programs and organizations offering green training, it is difficult for unemployed workers and job seekers to find the program they need."
The Green Job Bank is quickly adding green education and training programs to its database, and is calling on green education and training organizations to come to its website and register their programs at no charge.
About The Green Job Bank
Launched in 2009, http://www.thegreenjobbank.com is the leading search engine for green jobs. The search engine crawls the web daily to provide the most current listings available from thousands of websites. The listings come from green employers, industry associations, non-profit organizations, trade associations, research labs, green recruiters, and green job boards. In June 2011, the search engine's index of current green jobs reached 10,000 unique non-duplicate postings. The site features hundreds of green employer profiles, enabling job seekers to research easily the green companies for which they want to work. The service is free to job seekers, employers, and recruiters. Premium services are available to employers and recruiters.
###