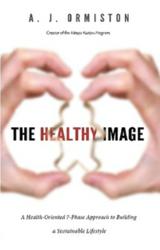 "Aaron Ormiston has put together a book that everyone needs to read. Having authored and co-authored many Fitness and Health books myself and after 17 years in the industry I have read thousands of health books that largely disappoint and leave the reader
Phoenix, Arizona (PRWEB) February 08, 2013
Dave Sheahan is regarded as being one of the worlds most qualified and experienced fitness professionals. Mr. Sheahan has, in the opinion of many earned the distinguished title of being the worlds top Elite High Achievement Consultant. Dave Sheahan was a Body For Life transformation champion in 2004 and coached the winners for 5 years running. Dave Sheahan has also operated a successful chain of fitness centers for 10 years.
He has also been the Celebrity Personal Trainer to many National TV Personalities, an Elite Coach to N.S.C.A. Bronze Medalists in 2008, International Index Championships, a Corporate Fitness Adviser to Large Multinational Companies, an Elite Coach to Body For Life winners 5 years running, an Elite Mentor of Trainers & Fitness Business Owners plus thousands of personal clients whose lives have been transformed.
On March 1-3 Mr. Sheahan is making his expertise available for people across the world with an interest in improving overall health and fitness. Dave's infectious enthusiasm inspires people of all athletic ability to become rededicated to an optimal lifestyle for health and happiness. His programs are targeted towards inspiring, educating and promoting positive change, allowing people to more fully achieve full life potential.
The event is staged in Dublin and Mr. Sheahan has added live, online access to this body and mindset transformative experience. The interactive online option provides some of the brightest and best minds in the world to help set the stage for improved confidence, self esteem and self image. For more information about this event visit the website http://www.formula4successlive.com/. To purchase livestream access to the event visit this web page: http://tiny.cc/f4slivestream
Mr. Sheahan will be promoting many useful tools for success at this world-class event. The Healthy Image by AJ Ormiston is one tool that Mr. Sheahan can recommend with confidence. "Aaron Ormiston has put together a book that everyone needs to read. Having authored and co-authored many Fitness and Health books myself and after 17 years in the industry I have read thousands of health books that largely disappoint and leave the reader still confused about their next step. 'The Healthy Image' delivers both valuable, life changing information and most importantly a step-by-step process for anyone of any level to achieve optimal health. I love it and highly recommend it and have done to all of our clients all over the world. If you are serious about achieving optimal health then don't delay, invest now. You won't be disappointed."
The Healthy Image will help prepare you for the Formula 4 Success event and is now available for only $2.99 as an eBook through Amazon.