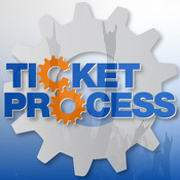 Ticketprocess official ticket exchange is happy to offer both buyers and sellers an opportunity on these great shows.
(PRWEB) August 31, 2012
The Killers slayed audiences all over the globe between the years of 2003 and 2010, but they have since left the masses wondering if they were ever going to fill arenas again. Lucky for their millions of fans, they recently announced two live shows that just might end up being the start of something big. TicketProcess.com site is thrilled to announce that they will be offering The Killers tickets to folks at unbeatable prices and by way their signature 125 percent money back satisfaction guarantee.
The first of two performances is at the Paradise Theatre in The Bronx, New York City on Tuesday, September 18th. The building looks a lot like many East Coast venues from the outside, but the layout and artistic presence on the inside is nothing short of amazing. Every single seat provides a breathtaking view of the action unfolding on stage as well as the deep tones of yellow and blue that went into the large painted background and ceiling. The theater seems to aim at recreating the common trappings of a dream, and it clearly hit its mark.
Anyone that is in a position to get their hands on The Killers tickets for this exclusive event would be wise to go through with the deal sooner rather than later, and TicketProcess.com is providing The Killers fans in the New York area with an excellent opportunity.
The next show comes along four days later on Saturday, September 22nd at the Sound Academy in Toronto, Ontario. The Sound Academy is a stellar venue on the shores of Lake Ontario, and the venue's employees are accustomed to shoulder-to-shoulder crowds. The Killers are sure to draw fans from all over Canada, as well as folks from Michigan, Ohio and Illinois. Simply put, anyone wishing to secure their admittance to this exclusive show would be wise to head to Ticketprocess.com as soon as their fingers can take them.
The Killers front man Brandon Flowers dabbled in a solo career during the band's recent hiatus, but he is glad to be back with his three mates that he ascended to fame alongside, and many people believe that the shy yet eccentric singer is at his best while surrounded by the talented trio. Both of these shows are sure to be sold out soon, so anyone even considering getting in on the action should head directly to TicketProcess.com using the Android Marketplace or any iPhone. Look for holiday promotions & discount on all concert, sports & theater events.