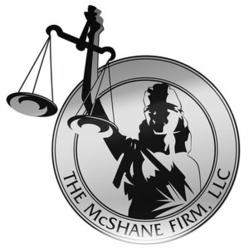 Harrisburg, PA (PRWEB) July 28, 2012
Justin J. McShane, chairman and CEO of The McShane Firm LLC, has been chosen by the National College for DUI Defense (NCDD) to present at its flagship training session held at the prestigious Harvard School of Law. Relying on his unrivaled encyclopedic knowledge of forensic science, McShane will present a lecture on gas chromatography at the Summer Session of the NCDD on Saturday, July 28, 2012.
Attorney McShane is a seasoned guest lecturer, presenting to judges, lawyers, policy-makers and scientists nationwide. His background as the foremost DUI and criminal defense attorney in Pennsylvania, as well as his State Delegate status for the NCDD, made McShane an natural choice for presenter at the Summer Session. His unmatched forensic expertise has earned him an impressive level reputation among his peers and clients. By relying on his skills and tenacity, the McShane Firm CEO has successfully defended individuals facing a wide range of charges using the latest in forensic science techniques. McShane is thrilled to have the opportunity to share his knowledge with an eager audience at Harvard.
About The McShane Firm: Located in Harrisburg, The McShane Firm is Pennsylvania's foremost DUI and criminal defense law firm. Founded in 2004, McShane and his legal team have fought for the citizens of Pennsylvania in cases involving DUI and other criminal matters and achieved positive results for hundreds of clients. The McShane Firm lawyers believe in continually expanding their knowledge of DUI law through continued education, and bring these lessons to the courtroom to defend the citizen accused.
About The National College for DUI Defense, Inc.: The National College for DUI Defense®, Inc. (NCDD) is a professional, non-profit corporation dedicated to the improvement of the criminal defense bar, and to the dissemination of information to the public about DUI Defense Law as a specialty area of law practice. The National College is headquartered in Montgomery, Alabama. It consists of a governing Board of Regents, a Founding Membership, a Sustaining Membership and a General Membership.