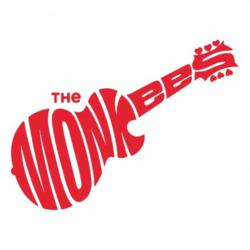 An outstanding show encompassing almost their entire catalog.
Miami, FL (PRWEB) May 03, 2013
The Monkees Tour 2013 is to be a 24-day long affair. Concert dates begin from July 15 to August 18, taking the trio through four shows in California from August 11 to 15, two shows in NY, through New Jersey, Philadelphia, three shows each in Florida and Texas, Oklahoma, Colorado, Arizona, Nevada and Washington. The final show will be in Portland, Oregon on August 18.
The Monkees Tickets: http://doremitickets.com/The-Monkees-Tour-2013
Complete The Monkees Tour 2013 Dates;
July 15, 2013 Capitol Theatre - Port Chester, Port Chester, NY
July 16, 2013 Citi Performing Arts Center - Wang Theater, Boston, MA
July 17, 2013 Count Basie Theatre, Red Bank, NJ
July 19, 2013 NYCB Theatre at Westbury, Westbury, NY
July 20, 2013 The Mann Center For The Performing Arts, Philadelphia, PA
July 21, 2013 Warner Theatre - DC, Washington, DC
July 23, 2013 Duke Energy Center for the Performing Arts, Raleigh, NC
July 24, 2013 Ryman Auditorium, Nashville, TN
July 26, 2013 St. Augustine Amphitheatre, Saint Augustine, FL
July 27, 2013 Count De Hoernle Amphitheater, Boca Raton, FL
July 31, 2013 Long Center For The Performing Arts - Dell Hall, Austin, TX
August 1, 2013 Houston Arena Theatre, Houston, TX
August 2, 2013 Verizon Theatre at Grand Prairie, Grand Prairie, TX
August 3, 2013 Brady Theater, Tulsa, OK
August 5, 2013 Paramount Theatre - CO, Denver, CO
August 9, 2013 Mesa Arts Center, Mesa, AZ
August 10, 2013 Green Valley Ranch Resort - Grand Events Center, Henderson, NV
August 11, 2013 Humphreys Concerts By The Bay, San Diego, CA
August 13, 2013 Terrace Theater - Long Beach Convention Center, Long Beach, CA
August 14, 2013 Mountain Winery, Saratoga, CA
August 15, 2013 Uptown Theatre Napa, Napa, CA
August 17, 2013 Benaroya Hall, Seattle, WA
August 18, 2013 Arlene Schnitzer Concert Hall, Portland, OR
The Monkees' kicks off at Port Chester, NY with the three surviving members of the Monkees. Peter Tork, Mike Nesmith and Micky Dolenz are hitting the road again this summer with the memory of their dozen and more sold-out fall shows fresh in their minds.
According to Micky Dolenz, the decision to kick off another tour was based on the euphoric response to the shows last year. There are also talks of the band recording a new album. The tour lineup is to be a look into The Monkees' timeline with early hits such as 'I'm a Believer' and songs from the reunion album of 1996, "Just Us". The songs will be supplemented by multimedia footage and photos of the band's career, since they first got together in 1966 and scored international hits such as 'Daydream Believer' and 'Last Train to Clarkesville'.
The Monkees started out in 1966 on a TV show that was originally about an imaginary band wanting to be the Beatles. Eventually, the quartet would become a real band for five years after the sitcom was taken off air in 1968. Later in 1986, the TV show was revived and the band had several reunion shows and tours, producing songs in the genre of pop rock and psychedelic pop.
Fans will feel the loss of late member Davy Jones at the show, who passed away in February 2012, but the November-December reunion tours of 2012 were a phenomenal success despite Jones' absence. The band has included a video tribute to Jones in all of their recent shows since his death. Labour Day, May 1 is the day that the VIP and presale tickets will become available.
Doremitickets.com Your #1 Source for The Monkees tour 2013 concert tickets and music tour information. Doremitickets.com is a retail website founded in 2009. Since launching in 2009, our website has helped connect thousands of live entertainment fans to the vast network of ticket brokers that list tickets on the doremitickets® Online Exchange. These professional ticket brokers offer more than 7.5 million event tickets on our exchange everyday.
Contact:
John Cruz
Email: info(at)doremitickets(dot)net
website:http://www.doremitickets.com