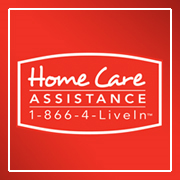 Just being active, being social, and spending time with loved ones helps many seniors through the aging process. It also helps with feelings of isolation and combats feelings of depression
Toronto, Canada (PRWEB) February 12, 2015
Home Care Assistance – Halton/Peel Region (http://www.GreaterTorontoHomeCare.ca), the area's leading provider of non-medical, in-home senior care, is announcing the Passions Project, a senior independence-driven campaign.
One of Home Care Assistance – Halton/Peel Region's more recent campaigns, the Passions Project seeks to capture on-camera moments of seniors exhibiting their independence by partaking in activities they are—as the name implies—passionate about. Photographer Heidi Wagner, who created this initiative, says that, "this project is designed to honour seniors and inspire people of all ages to live their lives to the fullest." (Source: "The Passions Project: Inspirational Images of Older Adults Living with Purpose," Home Care Assistance web site; http://homecareassistance.com/carenotes-newsletter/carenotes-volume-7/carenotes-the-home-care-newsletter-vol-7-issue-5, last accessed January 23, 2015.)
"What makes this project amazing is that it celebrates life," says Rick Heinz, owner of Home Care Assistance – Halton/Peel Region. "Not only does capturing these moments invigorate the elderly who are participating in an activity they love, but it also motivates and inspires other seniors to get out there and find ways to involve themselves in their own passions as well."
According to Heinz, the Passions Project has featured seniors participating in all sorts of activities, from acting to spending time with their pets. The boundaries are limitless and rarely dependent on anything but the interests of the seniors.
"Just being active, being social, and spending time with loved ones helps many seniors through the aging process. It also helps with feelings of isolation and combats feelings of depression," Heinz concludes. "Home Care Assistance – Halton/Peel Region is happy to be participating in the Passions Project and understands the positive changes that this campaign has made in the lives of seniors."
To learn more about the Passions Project and how Home Care Assistance – Halton/Peel Region can improve the lives of seniors within the area, visit http://www.GreaterTorontoHomeCare.ca or call 905-337-1200.