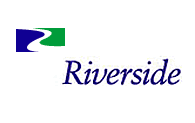 This is an exciting acquisition. It reinforces ECN's market leadership in the government notification space, helps the company diversify into the corporate and non-profit sectors, and introduces some innovative product features from CityWatch
(PRWEB) July 09, 2012
The Riverside Company has acquired CityWatch of Bloomington, Minnesota as an add-on to its Emergency Communications Network LLC (ECN) platform. CityWatch had been a division of Avtex and will continue to operate from Minnesota. ECN is the leader in delivering critical, time-sensitive communications for government clients with a presence in all 50 states and Canada.
CityWatch provides emergency and informational notification services via voice, text, and email to corporate, non-profit and government entities. The CityWatch team has built a robust platform to support its diverse customer base.
"This is an exciting acquisition," said Riverside Partner Chris Jones. "It reinforces ECN's market leadership in the government notification space, helps the company diversify into the corporate and non-profit sectors, and introduces some innovative product features from CityWatch."
CityWatch has a strong reputation in the industry, and excellent internal notification and development capabilities built over the last 20 years.
"We see strong potential for strengthening and expanding our customer relationships," said ECN President David DiGiacomo. "CityWatch complements ECN very nicely, and brings a lot to the table in terms of management talent and innovation."
Riverside has decades of experience completing corporate carve-outs, having purchased divisions of companies from General Electric, Siemens, ITT, and more than a dozen others. Riverside Operating Partner George Benson will play an active role in the carve-out and integration of CityWatch into ECN to ensure a smooth transition.
The transaction marks the 14th 2012 acquisition for Riverside.
Working with Jones and Benson on the transaction for Riverside were Vice President Martha Sciaraffo, Vice President Rob Langley, Associate Max Moehlmann and Operating Executive Tom Snyder. Regional Director, Origination Jeremy Holland sourced the deal for Riverside, and continues to pursue add-on opportunities for ECN.
Kirkland & Ellis advised Riverside on the deal, and Maranon Capital provided financing.
The Riverside Company (http://www.riversidecompany.com or http://www.riversideeurope.com)
The Riverside Company is a global private equity firm focused on acquiring growing businesses valued at up to $200 million (€200 million in Europe). Since its founding in 1988, Riverside has invested in more than 290 transactions. The firm's international portfolio includes more than 75 companies, and it has $3.2 billion/€2.5 billion in assets under management.