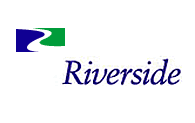 The acquisition strengthens Pareto's already impressive suite of services.
(PRWEB) July 09, 2012
The Riverside Company has acquired The Promotional Specialists (TPS), a supplier of promotional products for a wide variety of brand-oriented clients, as an add-on to existing portfolio company Pareto.
TPS focuses on promotional products for consumer promotions, trade incentive programs, product launch initiatives, direct marketing support programs, employee reward programs, and sponsorship and community events. Pareto is a shopper marketing expert that builds programs that drive sales by connecting brands, retailers and shoppers before, during and after a sale. Both companies are based in Toronto.
Pareto offers a best-in-class suite of services, which include: in-store promotions, retail merchandising, direct marketing, experiential marketing, and incentives; all enabled by proprietary technology to enhance the shopper experience and influence shopper behavior. Pareto's expertise provides tremendous value to its clients by helping them to sell more and reduce costs.
"The Promotional Specialists bring to Pareto a diverse list of blue-chip customers in a broad array of industries," said Partner Kristin Newhall. "The acquisition strengthens Pareto's already impressive suite of services. TPS has a hard-won reputation for quality and outstanding service, and this combination will serve clients well."
Working on the transaction with Newhall from Riverside were Vice President Scott Bogard, Senior Associate Mark Donnelly, Associate Alex Goins and Operating Partner David Gold.
The Riverside Company (http://www.riversidecompany.com or http://www.riversideeurope.com)
The Riverside Company is a global private equity firm focused on acquiring growing businesses valued at up to $200 million (€200 million in Europe). Since its founding in 1988, Riverside has invested in more than 290 transactions. The firm's international portfolio includes more than 75 companies, and it has $3.2 billion/€2.5 billion in assets under management.